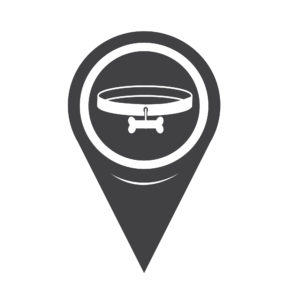 We can all get a little protective when it comes to our fluffy friends. After all, they're family! If you're thinking about how great it would be to keep tabs on your puppy's location, a GPS dog tracker can be an effective way to keep an eye on him when he's not with you. If you've already got puppy microchipped, a GPS dog collar or attachment simply takes this to the next level using geolocation technology. You can see the little one on a map and find him instantly!
Quick Review: Top-4 GPS Dog Trackers
Tagg GPS Pet Tracker

Interactive maps that allow you to navigate
Health tracker for stats on puppy's activity each day
Lightweight, making it good for smaller puppies

Link AKC Smart Dog Collar

Permits puppy tracking using GPS
Also monitors his or her activity
Allows you to log records of vet visits

Findster Duo+ Pet Tracker

Offers between 12 hours and 3 days of battery life
Up to 0.5 miles of doggy coverage in built-up areas
Monitors your puppy's exercise activity

Dynotag Web Enabled Smart

Extremely simple – no batteries
Lightweight
It's super if you're on a tight budget
What exactly is a GPS dog tracker?
There are many different types of GPS dog trackers, and the key idea behind all of them is to keep your puppy safe by knowing where he is at any given moment. A GPS tracker for dogs offers you peace of mind if your puppy has a tendency to run off, or if you go on vacation and want to know what he's up to.
How can a GPS dog collar make life easier?
The main benefits of a GPS dog tracker lie in being able to know whether your puppy is safe and sound-or going through the neighbor's trash! They're very popular as a means of both training specialist breeds to hunt, but their main benefit to most puppy owners is just the ability to keep tabs on their little pups' locations.
A large number of GPS dog trackers now also provide more functionality than just GPS tracking. These include things like activity monitoring, logging his past movements and your walks together, and even setting up safety zones so you can know when little Fido has strayed a bit too far for comfort. A GPS tracker for dogs can help you locate your best friend if he gets lost by accident, and even give you an idea of how much more exercise he needs to do to stay fit!
Who should buy a GPS dog tracker?
You never think you need a GPS dog tracker until it's too late. Every single day, beloved pups go missing without a trace. While microchips are an incredible way to reunite a dog with their owner once the dog has found its way into someone's arms, they don't provide any aid during the search process.
Even the most attentive dog owner could eventually experience the disappearance of their pet, so it's important to think of a GPS tracker as a necessary and preventative tool for your best furry friend. Once you attach and install your GPS dog tracker, there's no better peace of mind.
So to answer the question of who should purchase a GPS dog tracker; the answer is every single dog owner. And if you happen to have a dog that loves to roam, this is a necessity for your furry friend (in addition to a good flea collar to kill any pests they may pick up along the way – click here to see an option that could be worn under the collar that the GPS is part of)! A GPS tracker can help you ensure the safe return of your wandering canine, and help you keep a close eye if they stray too far.
How do I attach a GPS dog collar?
There are two main types of GPS dog trackers: GPS dog collars, and GPS trackers for dogs that you attach to their existing collars.
GPS Dog Collars
These are ready-to-wear collars that have the GPS tech already embedded in them. Some come with docking stations or 'base stations' for charging, while others might require a USB cable instead.
Dog Tag Pet Trackers
This kind of GPS tracker for dogs is an attachment to whatever collar he's already wearing. They're often lightweight, and sometimes come with pretty darn cute designs!
How do dog GPS trackers work?
Some GPS dog collars and tracker attachments use cell coverage to locate your puppy. These have SIM cards and GPS chips built into them-a transmitter-that beams your little one's location up to the cell satellites. The transmitter then sends an alert with your pups GPS details to your smartphone, either as a text, in the app, or by whatever means the different tracker supports.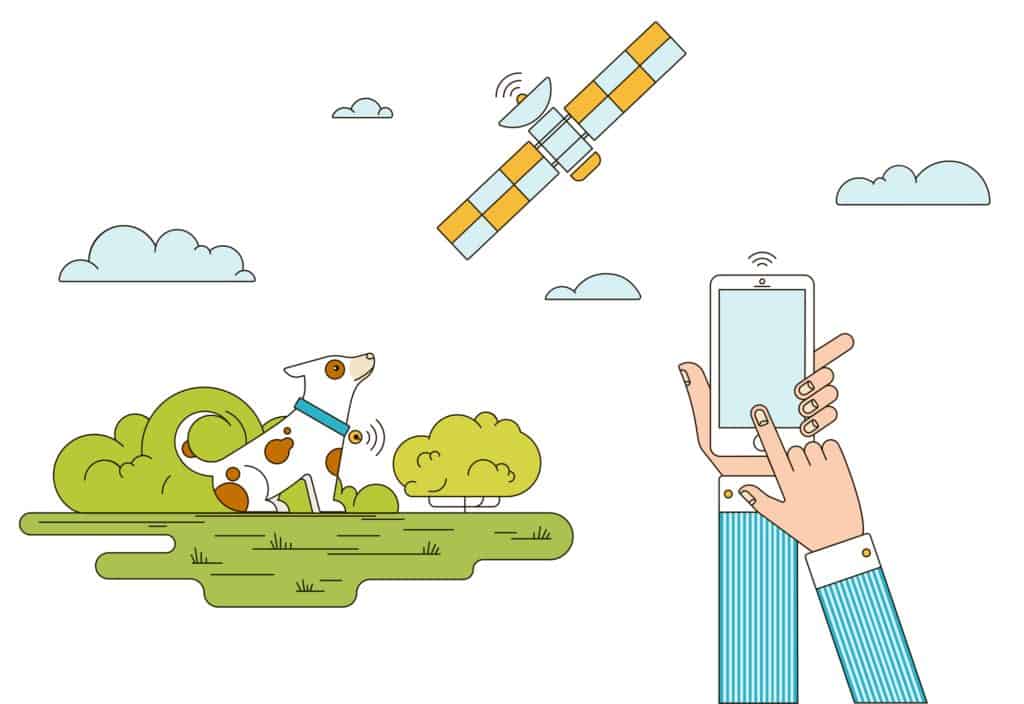 There are also radio GPS trackers for dogs. If you choose one of these, then radio signals will be sent between your specialized handset and your pup's collar. The ones we've featured here also support GPS tracking through a little chip in his collar.
Lastly, it's also possible to get Bluetooth trackers for your puppy. These are GPS dog collars or attachments that use Bluetooth tech between your smartphone and your dog's collar or tag, so you can get GPS details that way. This is definitely the most impressive option, as you can pull up all of your dog's whereabouts through a specific app on your phone.
Reviews of GPS Dog trackers in
GPS Dog Collars
Link AKC Smart Dog Collar with GPS Tracker
Pros
Permits puppy tracking using GPS;
Also monitors his or her activity;
Allows you to log records of vet visits;
Lets you keep track of your adventurous walks together!
The Ambient Temperature feature sends you alerts if your puppy's somewhere that is potentially too cold or warm.
Cons
Some users have suggested that the Link AKC GPS dog tracker may not be as accurate as some other trackers when it comes to measuring your puppy's physical activity.
Our Verdict: 5/5
Available in handsome brown or black, this GPS Tracker for dogs will make your puppy look as gorgeous as he feels. We've heard all good things about the GPS tracking functionality, and the Link works with iOs and Android apps.
Whistle 3 GPS Pet Tracker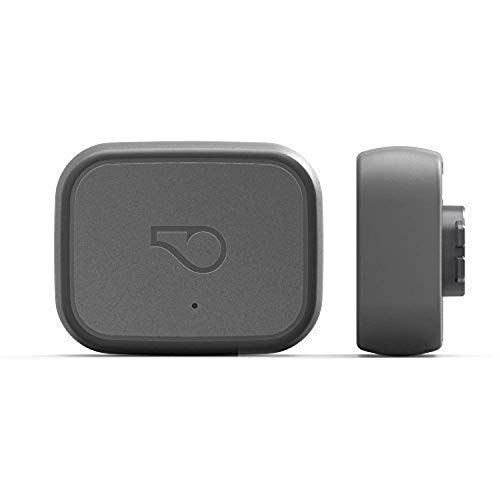 Pros
Data recording means you can keep tabs on where your puppy's been over the previous 24 hours;
Has activity monitoring functionality;
Lets you set up a 'safe zone' and sends you email, app, or SMS alerts if your puppy goes outside this;
Almost a week of battery life in between each charge; and
Offers nationwide GPS tracking.
Cons
Because the Whistle 3 relies on GPS tracking, it means you need to sign up for a plan and/or subscription.
Our Verdict: 4/5
All around great reviews for the Whistle 3 when it comes to things like being able to set up the app on several phones, coverage, and battery life.
BLACK+DECKER Smart Dog Collar
Pros
Create your own geofences areas where you feel comfortable letting your puppy wander, then get alerts when they step outside this area;
Water resistant for up to 3 feet;
Offers activity tracking; as well as
GPS tracking; and
Comes with two-way audio so you can communicate with your puppy from a distance.
Cons
Only comes in one size for medium or large canines; and
The audio isn't very high quality, apparently.
Our Verdict: 3/5
It's probably very interesting to call your puppy from the car, and the Black and Decker Smart collar lets you do just that. Which could be good for puppies who get separation anxiety.
Garmin Astro 430/T 5 Dog Tracking Bundle
Garmin Astro 430/T 5 Dog Tracking Bundle
If you mean serious business, the Garmin Astro's designed to be a top-of-the-line GPS tracker for dogs. The high initial cost is totally justified if you're after a whole array of serious functionality, from pre-loaded mapping to a 9-mile radius for tracking your pup.
Buy on Amazon
Add to Cart
Pros
Trainers and pro dog walkers will love this GPS dog collar, which lets them keep tabs on up to 20 dogs at any one moment;
If your puppy or dog decides to sprint for it, the Garmin Astro can update as fast as every 2.5 seconds;
Up to 20 hours of battery life;
Satellite tracking means you can look at the terrain your dogs are in; and
You can keep abreast of the different distances traveled, behaviors, and hunting patterns with the Hunt Metrics data.
Cons
It's more recommended for serious trainers of hunting dogs and the like, due to it's higher price tag; and
Radio communication only works within the States.
Our Verdict: 4.5/5
The Garmin Astro is a perfect GPS tracker for dogs, if you're training them to be great at something hunting. The pre-loaded mapping feature makes it much quicker to look at where your dog's at in the US.
SportDOG Brand TEK Series GPS Tracking Systems
Pros
Track your puppy even if he's up to 10 miles away from you;
Look at both yourself and your dog on the map to easily find your way to him;
Submersible and waterproof;
Has geofence functionality and a Trip Screen that logs stats from your dog's walks (and yours!); and
This GPS tracker for dogs can be used for up to 21 dogs at once.
Cons
It takes a while to recharge the collar, according to some sources.
Our Verdict: 4.5/5
Another ideal option if you're serious about keeping track of your puppy's activity, location, and more. It's great for active pups who like having a splash around and getting wet, and even tells you how fast your little one is traveling.
Best Dog Tag GPS Pet Trackers
Findster Duo+ Pet Tracker
Pros
Offers between 12 hours and 3 days of battery life, depending on whether you keep the live GPS tracking feature switched on or not;
Up to 0.5 miles of doggy coverage in built-up areas, and this extends to almost 3 miles if you and your pup are in an outdoor open space;
Monitors your puppy's exercise activity;
Weighs only 21 grams; and
Lets you revisit any walks that you and puppy have taken together…or that your little one has taken without you!
Cons
There are some complaints about the battery life not lasting as long as 12 hours.
Our Verdict: 5/5
If you like seamless tracking, the Findster Duo has plenty of good things to offer, from a wide range of coverage to activity monitoring functionality. However, the best thing about this clip-on GPS dog tracker tag is that it comes with zero monthly subscriptions, which can add up over time.
Tractive 3G Dog GPS Tracker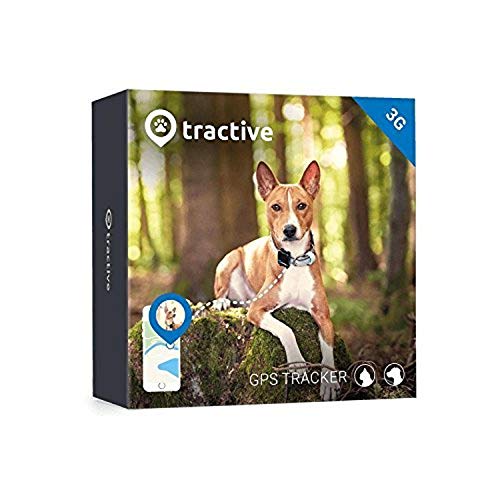 Pros
Lightweight clip-on design that works for puppies over 9 pounds light;
Updates every 2 to 3 seconds using 3G rather than Bluetooth;
Allows you to set a virtual 'fence' or safe zone;
Can be used in a very large number of different countries (over 150); and
Is completely waterproof.
Cons
Some users have reported that the location tracking feature is a little slow;
The app interface is not entirely user-friendly.
Our Verdict: 3.5/5
We like the digital 'fence' feature for updates when your puppy goes too far away. If he likes splashing around in puddles and stuff when you walk him, 100% waterproof is a good idea!
Paby 3G GPS Pet Tracker
Pros
Offers activity tracking functions;
Create virtual fences so you can get alerts any time that your puppy steps outside them;
Comes with a flashing red LED for use at night and in bad weather;
Uses simple-to-understand Google Maps; and
It looks like a little bow-tie…CUTE!
Cons
Has a relatively short battery life of around 72 hours in standby mode.
Our Verdict: 4/5
The Paby 3G GPS dog tracker is simply the cutest way to make your puppy look smart! It works with Android and iPhone and weighs very little at only 1.09 ounces.
Dynotag Web Enabled Smart
Pros
Extremely simple – no batteries, no need for electronics apps or docking stations and so forth;
Various different color choices;
Lightweight;
The tag itself comes with really cute catchphrases like "Help me find my owner"; and
It's super if you're on a tight budget!
Cons
It doesn't offer advanced functionality like activity monitoring, if that's what you're looking for.
Our Verdict: 5/5
This one's a top economical or budget pick. Those who aren't 100% about switching to a full GPS tracker can attach the Dynotag to their puppy's collar and try it out. It's so light that your puppy will hardly be able to tell.
Tagg GPS Pet Tracker
Pros
Interactive maps that allow you to navigate your way to your lost fluffy friend;
Health tracker for stats on puppy's activity each day;
Offers very long battery life of more than a few days-in some cases, apparently up to 30 days;
Doesn't require GPS unless your puppy is outside its geofence, instead it directly communicates with the base station; and
Lightweight, making it good for smaller puppies.
Cons
Tracking your pet isn't continual, in the sense that you can watch a car move using GPS. Instead, you'll need to press 'Track' each time you want to find your puppy.
Our Verdict: 5/5
We like that it's compact and well-suited to
smaller dogs
. Plus, it's got quite a precise tracking range of a few feet, so you can find your puppy really quite accurately.
Humane Tribe Pet Locator Tag
Pros
No monthly fees
Acts as an external microchip
No batteries needed
Cons
Does not give you real time GPS
Has to be scanned or accessed for you to locate your pet
Our Verdict: 3/5
While this may not have the perks of a real time GPS tracker, it is still a great option for dog owners who are trying to stay on a budget!
FAQ
What kind of dog is Tracker from paw Patrol?
Speaking of trackers, there is an impressive character on Paw Patrol that scouts out danger with his magnified hearing and impressive tracking skills. This feisty Chihuahua named tracker sure lives up to his name!
What is the range of a dog GPS tracker?
This answer will range based on the specific dog GPS tracker in question. While some trackers can pick up a range of up to 9 miles, others can only detect up to 0.5 miles. Make sure to ask for the specific range that your ideal GPS tracker can detect to ensure that you have all the search range you are looking for when it comes to your beloved companion.
Are GPS trackers safe for dogs?
GPS pet trackers are useful if you're wanting to catch your roaming canine friend before he strays into any danger. If you live near a busy road or somewhere that he might upset the neighbors, a GPS dog collar or attachment-type tracker can help you get to him quicker. They're essentially no more unsafe for your dog than wearing a smartwatch or FitBit might be for you personally-but they keep him safe from wandering off or getting lost.
Are GPS dog trackers legal?
A GPS tracker for dogs is a totally legal way to keep tabs on your fluffy buddy, at least here in the States. In fact, a lot of owners find them a very useful addition to microchips because they don't require that someone take your puppy in to see a vet before he can be identified. In Canada and New Zealand, as well as some other countries, there may be different restrictions. It's best that you check online with your local authorities, first!
Last update on 2023-01-26 / Affiliate links / Images from Amazon Product Advertising API