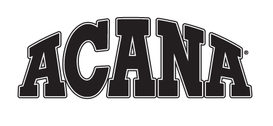 By now, you've probably started hearing more and more about ACANA Dog Food. So, what's all the fuss really about? In our ACANA puppy food reviews and ACANA dog food reviews, we'll look at who the food is made by, what it contains, and a little bit about how it's prepared.We'll also highlight the different brands of ACANA food available to hopefully save you time when you're shopping.
Quick Review: Top-5 Dog Foods From Acana
ACANA Heritage Grain Free

Provides your pooch with 29% protein
Contains 60% dried, raw, or fresh meat
Contains glucosamine, which protects dog joints

ACANA Heritage Puppy & Junior

Provides your puppy with 31% protein and 19% fat
Protects thighs and joints with natural glucosamine
Uses no GMO ingredients at all

ACANA Heritage Dry Dog Food

Uses ingredients that are regularly delivered to ACANA kitchens
Includes fish liver, which is a source of fatty acids
Gives your growing or mature dog 29% protein

ACANA Regionals Dry Dog Food, Grasslands

Contains meat: goat, quail, duck, lamb and catfish
Contains 33% protein and 17% fat
Boasts Omega acids that promote gorgeous coats

ACANA Singles Limited Ingredient

It does not contain chicken and potatoes
Lamb liver gives healthy fats and iron
Contains zinc, a critical nutrient for great skin
About ACANA
Who Are ACANA?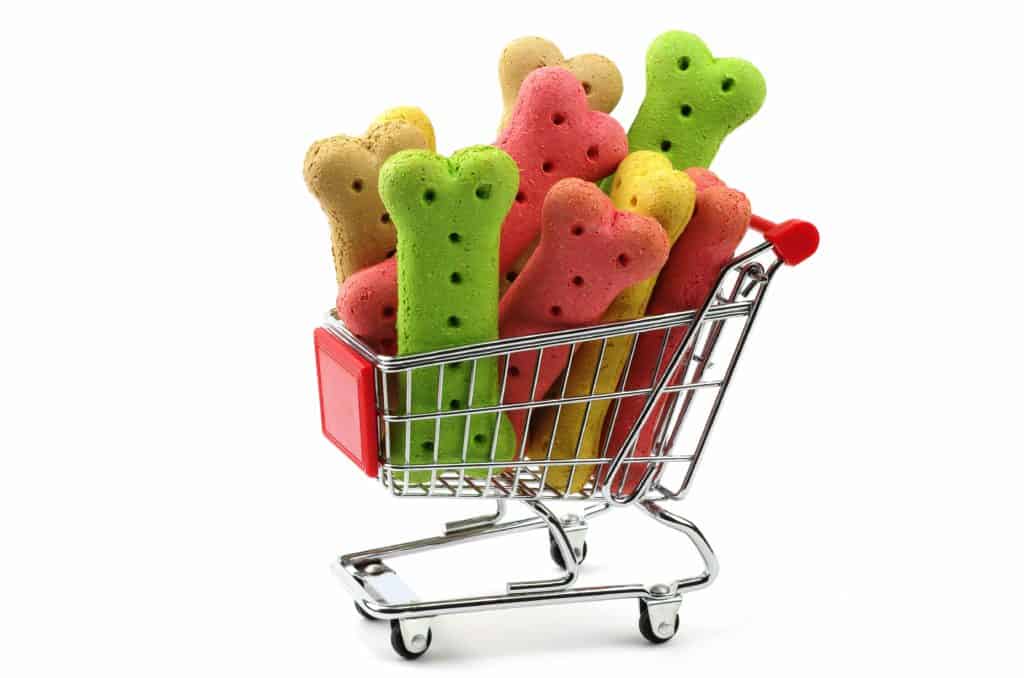 ACANA is a play on letters — that is, ACANA stands for Alberta, Canada. It's where a lot of the brand's ingredients come from, and it's also where some of the Champion Pet Food-owned company has their kitchens. You may already know that Champion also creates Orijen dog foods, but did you know they have been around for almost 45 years?
ACANA makes a huge selection of healthy cat, dog, and puppy foods, as well as dog treats that feature up to 95% real meat. They use what they refer to as Whole Prey Ratios when creating their kibbles, which means that their formulas aim to mimic a naturally evolved canine diet. Where it might be possible to use supplements, ACANA will always use natural, animal-, fruit-, or veggie-based solutions for the same effect.
What's Special About ACANA?
There are many special things about ACANA! One thing the brand may be best known for is using healthy ingredients. All veggies, fruits, and livestock used for ACANA foods come from regional sources and, as far as we can tell, they are from small or known, trusted suppliers. That's a lot more than we can say about most brands, to be fair!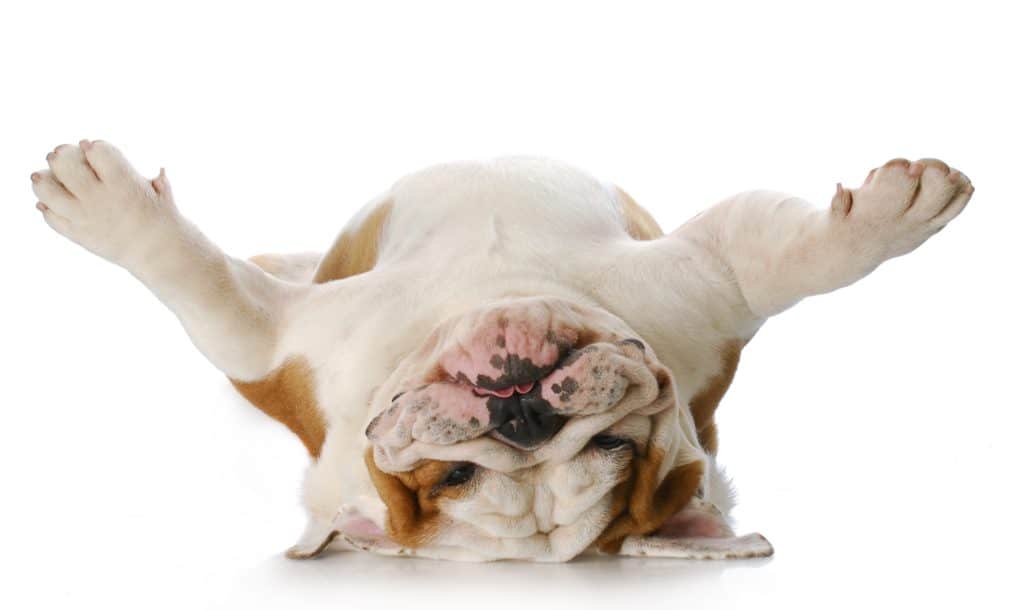 ACANA's also known for producing incredibly meat-focused recipes which include between 60 and 70% animal protein. Expect to see things like wild-caught flounder, nest-laid eggs, and grass-fed lamb on the ingredients lists here, as well as nutrient-rich organs like liver. And where a lot of low-cost brands might use grain or corn fillers to bulk up their foods, ACANA only uses wholesome non-GMO veggies like pumpkin and peas.
If you're wondering where to start, it helps to know that ACANA has four main 'lines' of food for owners to choose from:
ACANA Classics – In this line, you'll find ACANA's original blends in delicious flavors like Wild Coast, Classic Red, and Prairie Poultry. All made using regional meat and vegetable produce, and all prepared in Canada;
ACANA Heritage – This line is about naturally-raised meat like Angus beef and US bison, all of which is free from hormones and additions like antibiotics. There are nine products in this line, including food for puppies, adults, senior dogs, dieting (weight management) dogs; and more athletic, sporty dogs. All contain 70% meat;
ACANA Regionals – These are four different recipes made in ACANA's Kentucky kitchens, each featuring a different combination of 60% real meat and protein-rich ingredients; and
ACANA Singles – Here's where you'll find ACANA's limited ingredient formulas, and each contains only one type of animal ingredient. There are six types, in six different flavors: pork, turkey, duck, lamb, beef, and mackerel.
Sadly, there aren't any wet foods for those pups who love a good loaf or pate. As is the case with Orijen, ACANA as a brand is not keen on outsourcing. Because it doesn't own any of its own canning facilities, therefore, it is not creating any canned foods at all.
ACANA Dog Food Recalls
To the very best of our knowledge, there aren't any ACANA dog food recalls at the time of reviewing. So, there aren't any voluntary or FDA recalls at all to mention here.
Why the ACANA Puppy Food Reviews and ACANA Dog Food Reviews?
We've already covered a lot of key advantages why ACANA makes great dog food, and we'll look more in depth at some specific grain-free, puppy, and hypoallergenic foods in our ACANA dog food reviews. For now (or if you've skipped ahead to this point!), here are the key reasons we think this is one of THE best brands out there:
ACANA offers breed-specific puppy and adult formulas to satisfy a bunch of different canine requirements;
All of their food is manufactured either in the States or Canada;
In most cases, it's ridiculously easy to trace the packaged food right back to a specific (award-winning!) kitchen;
A large proportion of ACANA dog food is made using ingredients which are fit for humans to eat—human-grade ingredients;
All recipes are entirely zero-grain; and
We can find no evidence of ACANA dog food recalls to date.
How about a closer look at those appetizing dog foods then?
Our ACANA Dog Food Reviews
The Grain Free ACANA Dog Food Reviews
We've already covered the fact that ACANA dog food is grain- and gluten-free, so let's look at the other things it offers your pooch…
ACANA Heritage Dry Dog Food Biologically Appropriate & Grain Free
Pros
Lentils, green peas, and pinto beans provide fiber and minerals for your dog;
Provides your pooch with 29% protein;
Contains 60% dried, raw, or fresh meat (as opposed to artificially preserved meat!);
A 25-pound bag contains 15 pounds of animal ingredients; and
Contains lovely glucosamine that will aid in protecting your dog's joints.
Cons
None! We're hugely happy to see such healthy ingredients and a balanced, protein-rich nutrient profile.
Our Verdict: 5/5
This deliciously popular meaty mix is also a nice source of DHA that helps with doggy eyesight and cerebral function. All ingredients are non-GMO, and included inside are a nice range of Kentucky veggies like carrots and butternut. Yummy…
ACANA Regionals Dry Dog Food Biologically Appropriate & Grain Free
Pros
All six top ingredients in this formula are from either poultry or fish;
Contains carrots, spinach, kale, kelp, and so many other delicious veggies for vitamins;
Provides a hefty, yet healthy, 33% protein;
The Omega acid content comes from natural pollock oil; and
It gives your growing or grown pooch nice levels of glucosamine and DHA.
Cons
All-natural, high-quality ingredients can make dog food more expensive than one that uses fillers and cheap ingredients. So, like all the ACANA dog food reviewed in this article, this recipe's a little pricey.
Our Verdict: 5/5
ACANA is pretty big on emphasizing the real meat content in its food. In a 25 pound bag, therefore, you'll often see stats on how much chicken, fish, or egg is inside. And we like it — in 25 pounds of food, there's 17.5 pounds of raw or fresh premium meat. We're not complaining!
The ACANA Puppy Food Reviews
ACANA puppy food is quickly earning a good reputation for itself. This Puppy & Junior blend is the most popular product.
ACANA Heritage Puppy & Junior
Pros
Provides your puppy with 31% protein and 19% fat;
Flavor comes from chicken broth and other natural sources (like the generous natural meat content!);
Provides pup with EPA and also DHA, both of which are healthy acids;
Protects your fluffy friend's hips and joints with natural glucosamine; and
Uses no GMO ingredients at all.
Cons
Like most other ACANA and Orijen foods, this puppy recipe has a fairly high price point!
Our Verdict: 5/5
All the goodness of fish, chicken, eggs, and turkey at 408 kCal per cup. It's suitable for all breeds of pup and half the fish, egg, and poultry ingredients are totally fresh. Five stars!
The ACANA Heritage Dog Food Reviews
We've noticed how interest in ACANA heritage is growing super-quickly, so here in our ACANA Heritage Dog Food Reviews, we weigh up the pros and cons for you.
ACANA Heritage Dry Dog Food, Freshwater Fish
Pros
This formula has no potato at all, meaning it's a safe choice if your puppy has specific allergies or intolerances;
Uses ingredients that are delivered on a very regular basis to the ACANA kitchens — daily, actually;
Includes fish liver that's a good source of fatty acids;
Gives your growing or mature dog 29% protein; and
It has a suitable, if not optimal, calcium-phosphorus content for larger puppies and dogs.
Cons
It's hard to find fault with ACANA food in general, and the same applies here.
Our Verdict: 5/5
This Heritage Freshwater Fish formula has a LOT of good things going for it, let's be honest. No artificial or synthetic agents have been used to color or preserve it, and there aren't any grains at all or fillers. It provides puppies and grown-ups with glucosamine and it's chicken- and potato-free. There isn't even egg in here!
The ACANA Regionals Dog Food Reviews
The Regionals range includes even more fresh and dried prey ingredients than ACANA's Heritage line. In fact, you'll find a 70:30 ratio of real, delectable, non-GMO meat to vitamin-packed fruit and veggies.
ACANA Regionals Dry Dog Food, Grasslands
Pros
There's a super-wide range of meaty inclusions featured, like goat, quail, duck, lamb, and catfish;
Lots of tasty vitamins abound, along with fiber, from pumpkin, kelp, butternut, and peas, to name a few;
Contains 33% protein and 17% fat (especially good for pups);
Provides your little pup or grown best friend with DHA; and
Boasts Omega acids that promote gorgeous coats.
Cons
You might find things getting expensive pretty quick if you've got lots of dogs eating ACANA…
Our Verdict: 5/5
Because all dogs can enjoy this flavorful Grasslands formula, it's ideal for so many different breeds —
Labs
,
Golden Retrievers
,
German Shepherds
,
Boxers
,
Pit Bulls
, and more. You name it, they'll probably thrive on it. And that includes gluten-free or potato-intolerant pooches.
Hypoallergenic ACANA Dog Food
As we've noted, there are so many different limited ingredient options for your puppy to enjoy in the 'Singles' line. Here's one of the most delicious-sounding options…
ACANA Singles Limited Ingredient Dry Dog Food
Pros
Not only is it chicken-free, but like other ACANA foods, it also cuts out potato;
Lamb liver gives healthy fats and iron;
Lamb cartilage offers glucosamine, to a total of 500mg per kilo (in regular speak, that's a good amount!);
It's a good choice for dogs with sensitive skin, as it offers Omega acids; and
Contains zinc, a critical nutrient for great skin.
Cons
None, really. Even if lamb's the one thing your pup can't tolerate, there are five different single-meat recipes in this range!
Our Verdict: 5/5
We just adore reviewing great dog food, and this is one great example. Especially because a lot of hypoallergenic formulas offer just the nutrient basics and nothing more — that's not the case in this recipe, which offers glucosamine and Omega acids. And it's for all breeds and ages, too…nicely done!
FAQ
What do veterinary professionals think of ACANA dog food?
ACANA dog food is gaining popularity among dog owners and veterinary professionals for their healthy ingredients. With offering quality protein, veggies, fruits, and other essential ingredients, your pup will have everything they need to grow into a healthy adult canine. Their puppy food is their most popular product, and it makes perfect sense. As a vet tech examining the main ingredients, it's clear that this brand has health in mind when they created this diet.
What does 'freeze-dried' mean in your ACANA dog food reviews?
ACANA does make a big point about how some ingredients are freeze-dried, so it's natural to wonder why that's so exciting. In a few words, the ingredient in question is frozen, then the ice is removed from the product. This keeps the food itself very close to perfect in terms of its quality and shape, and at the same time, it locks in the nutrients that our best friends need most.
Freeze drying is also one of the more expensive ways to preserve meat ingredients, as it requires specialized technology. This is part of the reasons why ACANA dog food is considered very high-quality, and typically priced at a premium.
Isn't chicken broth full of salt? Why is it in dog food?
That's not a common question, but it is a very clever one! Technically, 'broth' in dog food is just liquid in which animal ingredients have been boiled. Those can be bones or meat, but the broth itself isn't what we'd usually find on the supermarket shelves. So when you see 'broth' in a dog food, that doesn't necessarily mean it's going to be full of salt. What it means primarily for our fluffy friends is some extra flavor in their food, and it can also provide a small dose of nutrients, too.
Helpful Links
Last update on 2023-09-18 / Affiliate links / Images from Amazon Product Advertising API