Been hearing more and more about CANIDAE dog food? We certainly have! With owners putting more and more emphasis on proper dog nutrition (which we love), it's no surprise that CANIDAE has become increasingly popular.. So, if you're after some healthy dog food, we can help you decide whether this brand will give your puppy or grown pooch what he needs.In our CANIDAE dog food reviews, we'll share everything we've learned from researching the brand — where it's based, what kind of ingredients they use, and what it offers for dogs with special dietary requirements.
Quick Review: Top-4 Dog Foods From Canidae
CANIDAE Under The Sun Grain Free

Contains flaxseed, which helps fight disease
Uses real farm veggies, botanicals, and fruits
It's free from by-products

CANIDAE Under The Sun Food for Puppies

Chicken and peas provide 28% protein
However, it is suitable for dogs of all ages
Suitable for puppies with a longer development

CANIDAE Grain Free Pure Wet

Contains 9% protein in each serving
Formulated for optimal puppy growth
Contains salmon oil

CANIDAE Grain Free PURE

Contains sweet potatoes, peas and chickpeas
25% protein and 15% fat - great for adult dogs
Includes Omega-6 from canola oil
Who is Canidae?
Established in 1996, Canidae is a US, California-based company. It is an independent business and family-owned, and their dog food is mostly prepared in Texas at their Ethos Nutrition Center.
One key thing we feel says a lot about who CANIDAE is: the brand crafts its dog food using human-grade meat or fish. This means that not only is the quality of ingredients much higher than some other brands, but the ingredients lists are simple to get to grips with. No confusion about what X, Y, or Z could possibly do to your puppy, that is. A good start!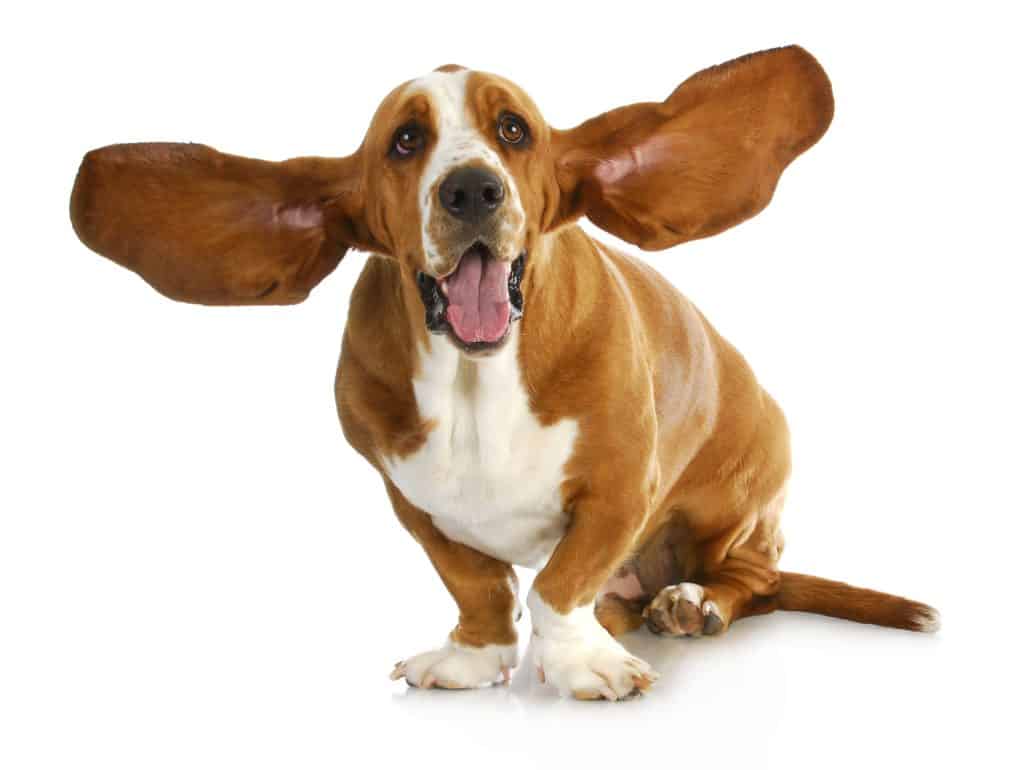 What's Special About Canidae?
Canidae provides pet owners with a lot of healthy choices, which we like the most about this brand. There are ample options for pups and grown dogs with different dietary needs, and these fall into several different categories.
CANIDAE Under The Sun Grain-Free includes farm-grown veggies and single-meat proteins that make it perfect for intolerant dogs. These limited ingredient formulas are all made without any potato and come at a nice, affordable price compared to some other hypoallergenic formulas on the market.
CANIDAE Grain-Free Pure is also for dogs who need to restrict the number of meat ingredients they're exposed to. The top thing in these 7-10 ingredient blends is always fresh fish or meat (there are many different flavors available!), and this makes a tasty wholesome meal along with whole veggies.
CANIDAE Pure Ancestral is about high-protein, evolutionary formulas that use several (6-7) meat ingredients for variety. Because they offer slightly higher protein (around 28% plus), owners of particularly active or muscly breeds might consider these — Boxers, Pit Bulls, Dobermans, and Rotties, for example.
CANIDAE All Life Stages is crafted so that all different ages and sizes of puppies (and grown dogs, of course) can enjoy it. That means less transitioning if you've got growing pups, and it means you can feed dogs of more than one breed from the same bag. Convenient!
Within these main brand categories, it's also easy to find size-specific options, as well as products that cater to dogs that require higher protein or weight management recipes. Nice, right?
You might also be happy to hear that CANIDAE dog food is made without chemical preserving agents and that our CANIDAE dog food reviews show there are very few filler ingredients in their recipes.
Canidae Dog Food Recalls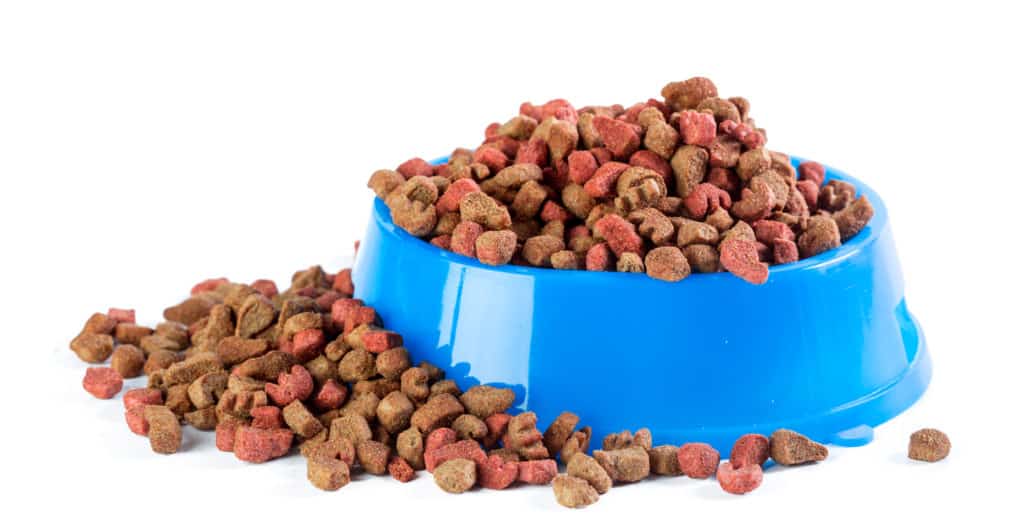 CANIDAE does manufacture several of its products outside of its own facilities. Their grain-free formulas, to be specific, are prepared over at Diamond Pet Foods, which means that there is one past CANIDAE pet food recall to be aware of.
In 2012, Diamond carried out a fairly large-scale voluntary recall of several dog food products due to suspected Salmonella contamination. CANIDAE's Platinum Food, All Stages, Lamb Meal, and Chicken Meal recipes from Diamond's Gaston plant were taken off the shelves.
Why the Canidae Puppy Food Reviews and Canidae Dog Food Reviews?
Our favorite things about this brand, which you'll be able to see throughout our reviews on Canidae dog food below, are:
Canidae has a huge variety of different grain-free blends;
They offer a variety of choices for dogs who must be on a limited ingredient diet in their CANIDAE Pure and CANIDAE Under The Sun lines;
We love that they use high-quality, human-grade meats;
Their ingredient lists also show that a large proportion of ethical ingredients, such as ranch, farm, or wild-caught animal ingredients; and
Besides one dog food recall (which affected a LOT of other brands), they have a stellar safety record.
So, with that many tasty-sounding products to review, let's get started!
Our Canidae Dog Food Reviews
The Canidae Grain Free Dog Food Reviews
CANIDAE creates a vast array of gluten- and grain-free formulas in it's Under The Sun and Pure ranges. That includes puppy and grown foods, plus breed-specific formulas.
CANIDAE Under The Sun Grain Free Dry Dog Food for Large Breed Puppies, Adults & Seniors
Pros
Besides tender chicken, the protein in this recipe comes from fiber-rich beans and peas;
All the top ingredients are instantly recognizable and wholesome, which never fails to get our tails wagging;
Contains flaxseed, a healthy and natural source of antioxidants that help pooch fight against diseases;
Uses real farm veggies, botanicals, and fruits; and
It's free from by-products.
Cons
While it's crafted to meet AAFCO standards for All Life Stages, it offers only 25% protein. That may be a bit less than some puppy owners might like for their growing little ones.
Our Verdict: 5/5
This offers your pup lot of tasty nutrients and all the protein and fat you'd expect from delicious chicken. Plus, it provides your
large-breed puppy
or dog with chondroitin and healthy glucosamine!
CANIDAE Grain Free Pure Petite Small Breed
Pros
The 5 main ingredients are chicken, egg, peas, lentils, and chicken fat — all nutritious and yummy!
There is no other meat content besides chicken, so it's easy to see right away if your dog can eat this;
Includes gut-friendly probiotics, good for some small breeds that tend to get upset tummies; and
At 448 k/Cal per cup, your dog will be getting all the energy he needs throughout the day.
Cons
Our Verdict: 5/5
This is perfect for toy dogs as well as smaller breeds, and has Omega acids inside that are especially beneficial if you've got a long-haired dog to take care of.
The Canidae Puppy Food Reviews
We've included our Canidae Life Stages Dog Food review in this section, as it's suitable for all life stages and incredibly popular with so many puppy owners!
Canidae Grain Free Pure Ancestral Puppy Dry Dog Food
Pros
29% protein gives your pup plenty of amino acids for growth and muscle;
14% fat — a nice figure for energetic pups;
The first ingredient is quail, which is a nice source of iron, selenium, and zinc;
Vitamins come from both supplements and from natural sources like squash and parsley; and
Uses freeze-dried high-quality pheasant to lock in maximum nutrients.
Cons
We can't find anything to mention here, it's a well-priced and high-grade product, with a balanced nutrient profile.
Our Verdict: 5/5
This Ancestral puppy recipe is high in protein and contains 3 pounds of poultry inclusions for a 4-pound bag. You'll also find lovely Omega-3 and 6 in here for skin health.
CANIDAE All Life Stages Dog Dry Food
Pros
Contains probiotics to help your little pup digest more easily;
Provides a diverse range of proteins, including peas and fish;
Suited for all doggy breeds, from cute little Yorkies to gorgeous Great Danes;
Offers natural glucosamine that comes from Omega-rich salmon oil; and
Includes tasty fruits and veggies for fiber and vitamins.
Cons
24% protein may be a slightly lower figure than some puppy owners are after.
Our Verdict: 5/5
We like that this food is suitable for all kinds of breeds and all stages of life. And, we like that it has some useful additions to keep digestion smooth, like oatmeal and natural fiber.
CANIDAE Under The Sun Grain Free Dry Dog Food for Puppies, Adults & Seniors
Pros
Real chicken and peas provide the 28% protein in this puppy blend;
Technically, though, it's suitable for dogs of all ages!
Fiber and vitamins in this recipe come from many healthy sources, including apples, butternut, green beans, carrots, and pumpkin;
Suitable for puppies with longer development periods, past 10 months; and
Salmon oil provides ALA for eye and brain development.
Cons
Our Verdict: 5/5
As with other Under The Sun puppy foods, this is potato-free and uses only one animal protein. It also includes a probiotic mix that will help your pup digest his food smoothly.
The Wet Canidae Dog Food Reviews
CANIDAE Grain Free Pure Dog Wet Food
Pros
Contains 9% protein in each serving;
It's a tasty pâté-style meal that will give your little pup a nice change from kibble;
Formulated for optimal puppy growth, with cute, handy portion sizes for maximum convenience;
Features zinc and Vitamin E for lovely puppy skin and fur; and
Includes salmon oil, a known source of Omega-3 and glucosamine.
Cons
Our Verdict: 5/5
In true CANIDAE style, there are only a few high-quality ingredients in here, yet the formula is balanced and will give your pup all the AAFCO-approved nutrients for healthy development. Yummy!
The Hypoallergenic Canidae Dog Food Reviews
CANIDAE is well-known for creating exceptional Limited Ingredient formulas that use only a few ingredients. As well as the delectable Wild Boar recipe we've reviewed first, they also create Lamb, Duck, and Salmon flavors of hypoallergenic dog food.
CANIDAE Grain Free PURE Dry Dog Food
Pros
Only two meat ingredients are included in this recipe — wild boar, and delicious pork;
It also includes vitamin-packed sweet potato, peas, and chickpeas;
Provides your pooch with glucosamine to aid in joint protection;
25% protein and 15% fat — great for adult, grown dogs; and
Includes Omega-6 from canola oil.
Cons
We love that this is so simple in terms of ingredients, yet offers such tasty flavors for your intolerant dog, so we have no complaints!
Our Verdict: 5/5
This contains no potato, and is entirely gluten- and potato-free to boot. So it's a great formula for dogs with different kinds of intolerances, and at an affordable price for a large bag.
FAQ
What do veterinary professionals think of Canidae Dog Food?
Veterinary professionals love any dog food brand that caters to dogs of all kinds. With a diet for all life stages, for active breeds, grain free options and more, it's automatically easier to find something for your dog's needs. With using human grade meat in each of their diets, you can rest assured that your pup is only receiving the very best protein options for healthy muscle growth. Canidae is beginning to gain popularity among veterinary professionals and is expected to become one of the top ranked diets in the coming years.
Does my small-breed puppy really need those little kibble pieces?
The size of a dog food kibble doesn't really affect the nutrition that your puppy is getting from his food. However, as you've already noticed in our CANIDAE puppy food reviews, manufacturers these days are making more and more adjustments like special kibble so that small breeds can eat more comfortably. If kibble is a bit too big for your Pom, Beagle, Daschund, or Poodle puppy to eat comfortably, there may also be a greater chance that he could choke if he's in a (probably hungry) rush.
Smaller kibble bits are also found in other puppy foods, not just in small-breed specific food. For larger breeds, however, they may not need specially-crafted little pieces as they get older. As they get stronger, bigger jaws and teeth, they can switch over to an adult food that lets them chew. This even helps to clean their teeth!
Can my puppy eat sweet potato if he's allergic to potato?
If you've got a puppy who doesn't react well to dog food with potato ingredients, you'll probably be happy to know that sweet potato is scientifically in a totally different vegetable family. In that sense, they are not likely to exhibit the same symptoms if they eat a puppy food that contains sweet potatoes — unless they also happen to be allergic to them too!
It is actually more likely (although not a given) that your pup would respond adversely to ingredients like tomato, peppers, and aubergine, as these are in the same Solanaceae family as white potatoes. Do your pup a favor and check with his vet before you make any significant dietary changes, however, as it's always best to err on the side of caution with our best buddies.
Helpful Links
Last update on 2023-01-29 / Affiliate links / Images from Amazon Product Advertising API