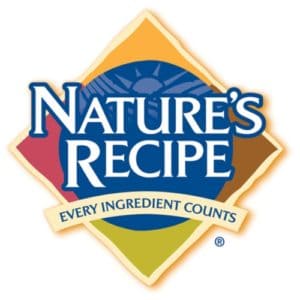 If you've been waiting for our Nature Recipe dog food reviews, the wait is over! Our team has been hard at work reviewing all the facts, figures, background company information, and recall history for this popular puppy food brand. So that you can make better health decisions for your hungry little pup, we've put everything we could find into one helpful review. On this page, you'll discover more about what's inside different Nature's Recipe formulas for young and adult dogs of all varied breeds. So does Nature's Recipe make good puppy food? Read on to find out!
Quick Review: Top-5 Dog Foods From Nature Recipe
Nature's Recipe Grain Free

Chicken Flour Rich in Glucosamine
There is no soy, no beef, no wheat
With 27% protein, it helps maintain muscle mass

Nature's Recipe Dry Puppy Food

Contains omega fats that affect puppy skin
Provides a good protein content of 25%
Suitable for small and large puppies

Nature's Recipe Grain Free Wet

Great way to help moisten your dog or puppy
It is made without corn, wheat and other cereals
It is made without corn, wheat and other cereals

Nature's Recipe Easy To Digest

Contains no by-product meals from poultry
Contains 23% Flaxseed Protein
Gives your large, small, or giant dog 12% fat

Nature's Recipe Healthy Skin Vegetarian

Saturated with soy protein
Contains Omega Fat
Includes nutritious vegetables
About Nature's Recipe
Who are Nature's Recipe?
Originally, Nature's Recipe was owned and produced by Big Heart Pet Brands. Nature's Recipe has been crafting different wet and dry puppy foods for more than three decades, but as of 2014, the brand is owned by Del Monte. Their kibbles are thus made by an internationally established manufacturer and in press releases, they have mentioned that they are all made here in the USA. However, we've read that some canned products are made overseas in Thai facilities.
Their different product lines reflect the diverse needs and tastes of our adorably unique fluffy pals, and you'll easily be able to find something for every stomach. You will not find especially novel meats with Nature's Recipe, but you can expect a reliable product that is high-caliber and affordable. That is, you won't find bison or alligator in any of their doggy dinners, but as our Nature Recipe dog food reviews show, there is a good choice of proteins like lamb, venison, and salmon.
What's Special about Nature Recipe Dog Food?
Our team is always looking for what might make a particular brand stand out, and when it comes to Nature's Recipe, it's the nutritional value of their recipes. If a healthy formula is your top priority, you can look to Nature's Recipe and you won't be disappointed. Here's a little bit more detail on the brand's five main ranges.
Original Recipes – These contain some grains for energy and fiber, though never any wheat or any corn. Instead, you'll find barley and oatmeal along with rice and protein-rich meat meals. There are some wet recipes here, and a small-breed kibble with carefully designed pieces for small mouths.
Grain Free Recipes – Like the original formulas, these are made from natural ingredients and don't contain any synthetic preservatives. They include a range of doggy treats and size-specific recipes, as well as two Prime Blends dry mixes (more on these just below).
Healthy Skin Recipes – Specially developed for pooches with sensitive skin, these formulas include Omega fats and helpful supplements like Vitamin E, zinc, and selenium. This line offers a range of pretty good choices if your dog suffers from itching, redness, or a tendency to break out due to intolerances.
Easy To Digest Recipes – There's only one dry kibble in this range, but it contains ample canned and wet dinners in broth. With whole grains for fiber, they promote better gut health in your fluffy sidekick while making it simple for them to break everything down.
Prime Blends – The recipes in this line contain bone broth for added nutrients and two real animal proteins for more doggy meatiness. You'll also notice that there are non-meat inclusions like peas and beans to provide fiber and protein while keeping it all grain-free.
Nature Recipe Dog Food Recalls
In 2012, there was one voluntary recall for Nature's Recipe Oven-baked Dog Treats. Suspected of being tainted with salmonella, the recall was announced during October of that year. Since then, we have found no further reports of Nature's Recipe dog food recalls.
Why the Nature Recipe Dog Food Reviews and Nature Recipe Puppy Food Reviews?
We're always fans of a USA-based brand, and Nature's Recipe makes some super healthy mixes for our growing puppies. They are of the few companies to produce a vegetarian dog chow, and on the whole, we're quite impressed at their selectiveness with ingredients. With a lot of other brands you might expect this to bump up the price considerably, but we think Nature's Recipe is relatively economical for its quality.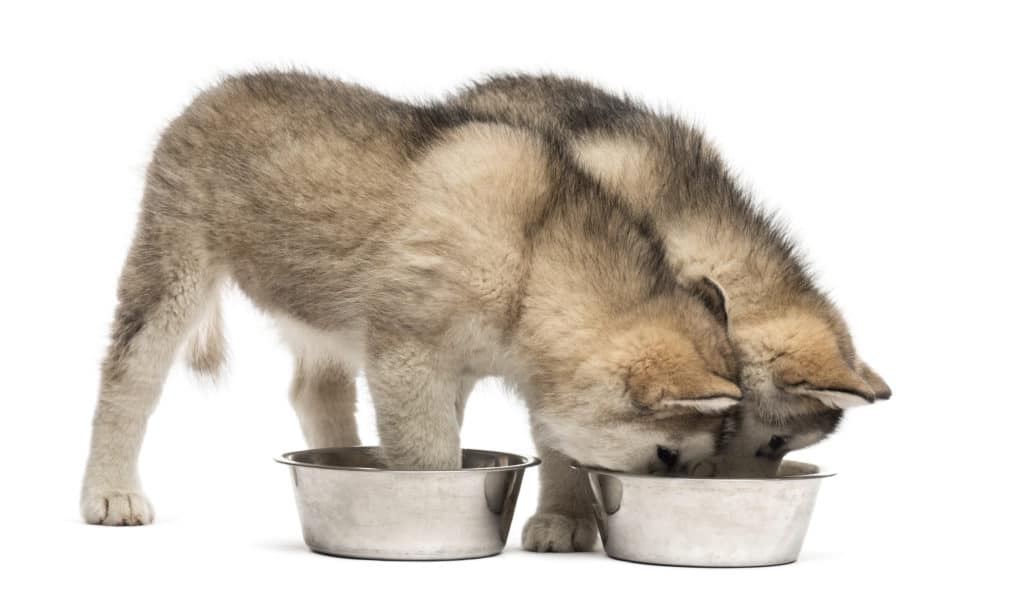 To sum up, here are our favorite things about Nature's Recipe dog foods — and why we think they're a top candidate for our dog food reviews!
Nature's Recipe uses carefully chosen ingredients for their nutritional value, as opposed to perhaps some no-name brands where economy is key;
They skip out the unproductive, non-essential add-ins like preservatives and by-products from poultry;
None of their recipes include any wheat (nor corn);
Their safety record is pretty impressive, with only one recall;
Nature's Recipe foods are one of the more economical great-quality brands out there; and
There's really something for every dog with Nature's Recipe, even the veggie ones!
What do veterinary professionals think of Nature's Recipe?
Nature's Recipe is noted as a quality dog food in the veterinary world due to their multiple diet options. With having a kibble for sensitive stomachs, grain free pups, healthy skin and more, Nature's Recipe aims to take care of our furry friends at a reasonable price. The grain free and healthy skin recipes in particular are wonderful options for the high maintenance canine friends in our home.
Nature Recipe Dog Food Reviews
We've tried to cover a little bit of everything in these reviews, so that gluten-free dog owners and those with picky pups can make a good choice.
Nature Recipe Dog Food Reviews Grain Free
Nature's Recipe Grain Free Dry Dog Food
Pros
With sweet potato for vitamins and healthy digestive fiber, this is full of good carbs and energy;
Glucosamine-rich chicken meal makes this a nutritious and delicious choice for adult dogs;
Contains even more lovely fruit and antioxidant-rich vegetables such as pumpkin and apples;
There is no soy, no beef, and zero wheat in here, making it a great option if your dog has allergies; and
With 27% protein, it helps support your pooch's lean muscle mass.
Cons
None that we can find, this is a superb recipe for grown dogs even over 100 lb!
Our Verdict: 5/5
We're also fans of this grain-free Nature's Recipe formula because it only uses natural agents for preserving and you won't find any dyes or flavoring chemicals inside. For grown dogs big and small, it helps maintain healthy joints and provides optimal energy.
Nature's Recipe Puppy Food Reviews
Nature's Recipe Dry Puppy Food
Pros
Contains Omega fats, which have a very positive impact on your little pup's skin;
Provides a good 25% protein content which contributes to great muscle development;
With 15% fat, it's a source of long-lasting energy that will keep your little puppy up and about!
Oatmeal and barley will be soft on your fluffy friend's tummy, helping him digest.
Cons
Some of the ingredients in this formula might be considered fillers due to their limited nutritional impact, such as brewer's rice.
Our Verdict: 4/5
There are lots of good things about this original recipe, from delicious egg and flaxseed to zinc and selenium for skin function. While it's not grain-free, it doesn't include any of the very common triggers like wheat, and it's a naturally flavored dinner!
Nature's Recipe Grain Free Dry Dog Food Puppy
Pros
It is a softly digestible recipe that uses natural veggie fiber and legumes for protein;
Offers 25% protein, which is a super amount for those cute little muscles to grow;
Apples and seaweed are just two of the vitamin-rich ingredients that will boost your pup's immune system;
Formulated for giant, large, and small-breed puppy growth (from Shih Tzu to Great Danes!); and
Uses real chicken as our top ingredient.
Cons
Our Verdict: 5/5
This is an all-around great example of why we love Nature's Recipe — no synthetic preserving chemicals, all-natural flavorings, and colors, and a diverse range of delicious ingredients. Chicken meat will boost your pup's protein levels, and it's a good menu item for gluten-free puppies.
Nature's Recipe Wet Dog Food Reviews
Nature's Recipe Grain Free Wet Dog Food Stews
Pros
A great way to help rehydrate your dog or pup if they aren't big water drinkers;
Contains roughly 44% protein on a purely dry matter basis;
It's made entirely without any corn, wheat, and other grains;
Supplemented with all the necessary vitamins and minerals that growing, pregnant, and senior dogs require; and
Completely skips all the dubious ingredients, like by-products from meat.
Cons
Nope, this is a healthy recipe!
Our Verdict: 4.5/5
With delicious beans and natural broth flavorings, this healthy wet dinner will keep your puppy happy and full of healthy energy. Why not throw it on top of his favorite grain-free kibble for a little bit of variety?
Nature Recipe Dog Food Reviews: Hypoallergenic
Nature's Recipe Easy To Digest Dry Dog Food
Pros
Purely natural flavorings and preservatives are used in this recipe, further minimizing the risk of tummy upsets;
Contains no by-product meals from poultry;
Includes natural roughage from barley and oatmeal;
Contains 23% protein from both flaxseed and meat; and
Gives your large, small, or giant dog 12% fat.
Cons
While it's AAFCO-approved for growing, veteran, and adult dogs, it offers only a limited amount of protein for growing puppies.
Our Verdict: 4.5/5
While it's not the most protein-rich option for a growing dog, this nutritious recipe does exactly what it's supposed to. It offers a gentle-on-the-tummy dinner for pooches who tend to get bloated or gassy quite easily, helping them avoid these negative side effects.
Nature Recipe Dog Food Reviews: Vegetarian
Nature's Recipe Healthy Skin Vegetarian Dry Dog Food
Pros
At 275 k/Cal per cup, it's also a good weight-management option;
Packed with soy protein to keep your best friend going between mealtimes!
Contains Omega fats that work to promote lovely skin and a glossy coat;
With zinc and Vitamin E added, it's also likely a good choice for adult dogs with sensitive skin; and
Includes nutritious vegetables like carrots for beta carotene, antioxidants, and vitamins.
Cons
This is only for adult dogs, and thus it only offers 21% protein.
Our Verdict: 45/5
Does your fluffy friend have a lot of different meat intolerances? This vegetarian option is one of the best-known recipes available to our pooches and uses lean soy protein to help them maintain muscle tone and strength. We like the inclusion of fiber-rich veggies for extra nutrition!
FAQ
Can I put my puppy's kibble into a container? Will it stay fresh?
Dry puppy kibble will always last much longer once opened than wet canned varieties of food. An air-tight plastic container is often a good way to keep your pup's food safe and away from the elements, and it also offers good protection against the wear-and-tear that can sometimes happen with over-eager pups. Try to pick a container that will seal shut, rather than one which has a loose or easy-to-knock lid.
When storing your pup's food in a container, try to make a note of the best before date so you don't forget, as stale food is not appetizing at all for our sensitive-nosed fluffy friends. Keep it somewhere cool, dry, and ideally dark for the best freshness over time. With a sealed container, you might also find it easier to keep your puppy's measuring cup together with his kibble — that's something we've learned from experience!
Some of the all-life-stages products in your Nature's Recipe dog food reviews have quite low protein. Why?
In order for any dog food recipe to be labeled All Life Stages as per AAFCO standards, it only needs to comply with two of their recommended standards for a balanced and complete formula. If a dog food is suitable for 'Adult Maintenance' and 'Reproduction and Growth' according to the AAFCO guidelines, it can be labeled as an all life stages food. And, in order to meet these standards, it must contain at least 22.5% protein. This is why you'll find one formula above for all life stages which we haven't put in our Nature's Recipe Puppy Food Reviews — 23% is a figure that some puppy owners might consider low for their growth requirements.
Helpful Links
Last update on 2021-03-05 / Affiliate links / Images from Amazon Product Advertising API