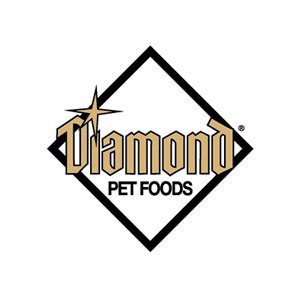 If you've been on the hunt for grain-free dog food, you've likely stumbled across Diamond. Sometimes known as Diamond Naturals — which is just one of their brands — all of this company's food is made here in the States.But of course, that's not all there is to know about the pet food manufacturer!
In this article, we'll take a peek at the company behind the products, the unique features of their kibbles, and review what we consider the best dinner options in our Diamond Dog Food Reviews. We'll highlight the different lines of puppy food for your growing, mature, or senior dog, and cover the most popular formulas as well! So, read on to find out if this brand is right for your fluffy best friend.
Quick Review: Top-5 Dog Foods From Diamond
Diamond Naturals Grain Free Premium

24% protein from fish, peas, and lentils
Contains skin-healthy zinc
Features Omega acids for skin protection

Diamond Premium Balanced Hi-Energy

Offers 400 k/Cal in each cup, for dogs on the move
Contains high levels of Omega acids and also Vitamin E
Includes antioxidants to help pooch fight off diseases

Diamond Naturals Premium

27% protein, a lovely amount for larger puppy breeds
2% calcium to keep those long bones nice and strong
15% fat—not too much, not too little

Diamond Naturals Canned Wet

In addition to lamb, squirrel here also comes from quinoa
Rich vitamins such as pumpkin and berries
5% is a good protein serving in wet doggy foods

Diamond Care Specialized Diets

Anti-inflammatory zinc is included
Only 13% fat
It's chicken-free
About Diamond
Who Is Diamond?
The company behind the kibble is called Diamond Pet Foods, and its plants are based in California, Missouri, and South Carolina. Family-owned for almost fifty years now, Diamond as we know it now was founded by two relatives, Mr. Kampeter and Mr. Schell. Hence, Schell and Kampeter Inc own the Diamond Pet Foods business.
There are three brands in the 'Diamond' family of foods:
Diamond (yep, just plain Diamond!);
Diamond Naturals; and
Diamond Naturals Grain-Free.
Together, these encompass food for a huge variety of doggy needs — you'll find puppy food, hypoallergenic options, gluten-free formulas, and some breed-specific recipes to boot.
What's Special About Diamond?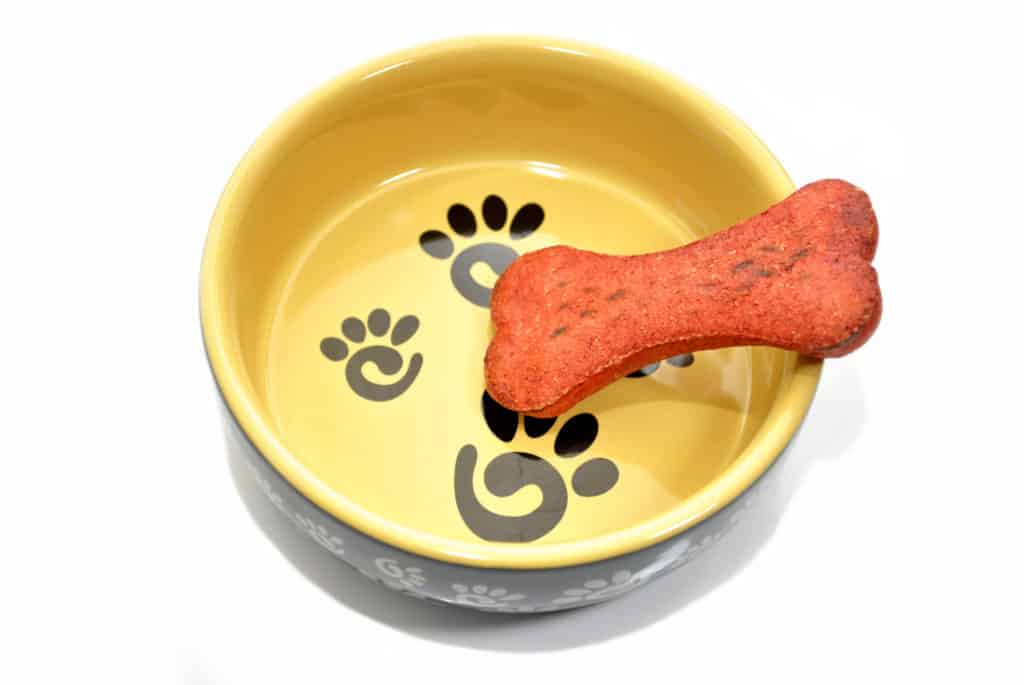 In a day and age where the dog food market is unsurprisingly competitive, it's lovely to find a manufacturer that emphasizes quality ingredients. But sometimes, we want a little more than just AAFCO-approved food — and the Diamond Naturals ranges go the extra mile.
First, the Diamond Original products. Unlike the slightly newer Diamond Naturals lines, these are not grain-free, nor are they particularly exceptional in terms of healthy ingredients. Nonetheless, the original Diamond recipes provide ample choices for dog owners, with options such as Hi-Energy and Performance for working or active pooches, Premium Adult for shows, breeding, or hunting animals, and Puppy, for those little ones' development.
The "What's Special" about Diamond — in our opinion — is their Diamond Naturals and Diamond Naturals Grain-Free food. In both, you will find formulas designed for great nutrition and easy digestion. They feature:
Probiotic formulas (or Probiotic 'Tech', they call it!) that aids your best friend in absorbing those nutrients and breaking it all down;
Antioxidants – in scientific terms, these 'clear up free radicals'. In regular talk, they help boost our dogs' immune systems and they often come from…
Superfoods – which provide extra awesome benefits such as fiber, juicy vitamins, and all-around minerals for our pets;
Omega Acids – these are super-useful in helping our pooches maintain lovely coats and healthy, strong skin; and
Glucosamine – alongside supplements of chondroitin, this protects dogs' (and humans') joints, helping to reduce the likelihood of complications like arthritis or dysplasia. This also gives an extra boost to our senior furry friends, as they are prone to daily aches and pains as they age.
Also in Diamonds range of products, you'll notice the Diamond CARE recipes — these cover hypoallergenic and special formulas for dogs with sensitivities and existing conditions. More on these in our reviews!
Diamond Dog Food Recalls
There have been some Diamond Naturals dog food recalls over the years. One notable instance was in 2012, the FDA found that some Small Breed packages were potentially contaminated with Salmonella. In the same year, both the Naturals line and original Diamond range were subject to recall as the net was widened for the same suspected Salmonella event. Diamond Puppy and Diamond Naturals Lamb and Rice were among the products recalled.
In the aftermath of these recalls, the company has reportedly tightened up safety measures to ensure nothing similar happens again. While food recalls can certainly put the consumer on edge, these things happen, and it sounds like Diamond has taken the necessary steps to prevent this from happening again.
Why the Diamond Puppy Food Reviews and Diamond Dog Food Reviews?
Diamond offers a generous array of dog food options for all kinds of dogs, including larger breeds that usually need a few special dietary requirements. With a lovely grain-free range of products to choose from, as well as special nutritional formulas, there's probably something for every dog.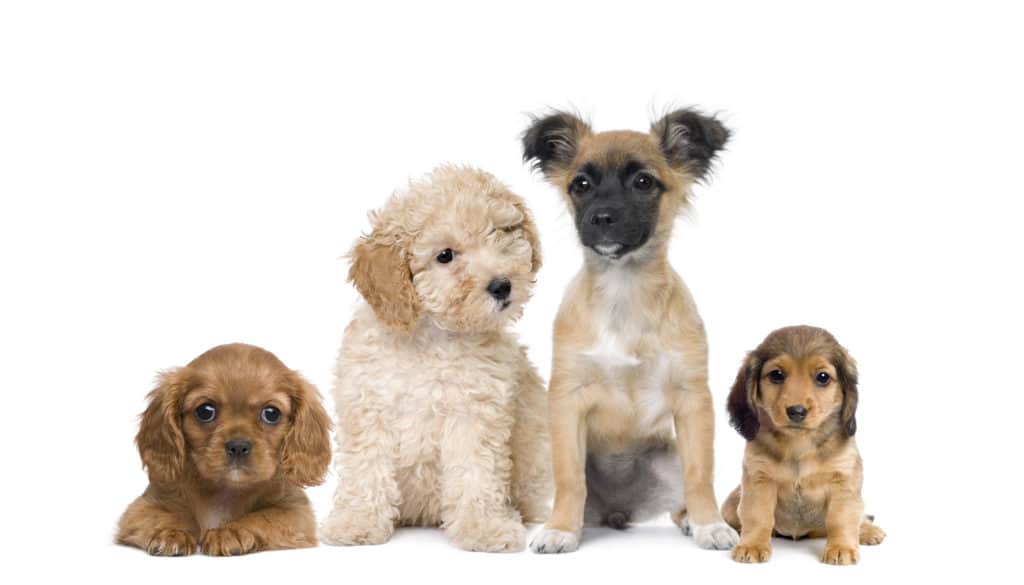 While there have been some concerns due to the recalls we mentioned, Diamond Pet Foods does have safety measures for product and environment testing in place. It's made in the US and not outsourced, and Diamond also uses its manufacturing facilities to produce kibbles for other brands.
Shall we dive into some Diamond Dog Food reviews?
Our Diamond Dog Food Reviews
The Diamond Naturals Dog Food Review
A whole selection of equally awesome Diamond Grain-free dog food recipes are available, but here's the flavor that sounds the tastiest to us!
Diamond Naturals Grain Free Premium Dry Dog Food
Pros
24% protein from fish, peas, and lentils;
Contains skin-healthy zinc;
Features Omega acids for skin protection (and beautiful coats!);
The whitefish in here is wild-caught, which ethical consumers will like; and
It's suited for all pooch sizes!
Cons
None we could spot, we like Diamond Natural's healthy approach.
Our Verdict: 5/5
Whitefish is a great source of lean protein, and a nice refreshing change from chicken (if that's what your dog's used to). It's suited for puppies and nursing mom-dogs, too!
The Diamond High Energy Dog Food Reviews
Well, technically, there's one High Energy Dog Food that owners talk about the most…
Diamond Premium Balanced Dry Dog Food Hi-Energy
Pros
Offers 400 k/Cal in each cup, for dogs on the move!
Contains high levels of Omega acids and also Vitamin E;
Includes antioxidants to help pooch fight off diseases; and
Good for a range of different doggy breeds, between 5lb and 100lb in size.
Cons
Contains poultry by-products from chicken; and
Corn's the second listed ingredient.
Our Verdict: 3.5/5
We're not super fans of corn and maize-related products like gluten meal in our dog food. But if you've got yourself a super energetic dog, the fat content in some other brands may just not cut it. Here's a 20% fat formula for those dogs who work hard and get active!
The Diamond Puppy Food Review
Within these Diamond puppy food reviews, we've included two breed-specific recipes. One for big pups like Labs, Golden Retrieveds, and German Shepherds; one for smaller pooches like Shih Tzu and Yorkies.
Diamond Naturals Premium Dry Dog Food
Pros
27% protein, a lovely amount for larger puppy breeds;
Includes DHA that helps in eye, vision, and brain processes;
Includes not only lamb and peas, but pumpkin, kale, oranges, and quinoa—such a varied mix of vitamins!
2% calcium to keep those long bones nice and strong; and
15% fat—not too much, not too little!
Cons
With no by-products to be found, there are none that our trained eyes can spot!
Our Verdict: 5/5
In this formula, you will also notice L-Carnitine. It's a great addition for those more muscly breeds of pups, such as
Pit Bulls
, Mastiffs,
Rottweilers
,
Boxers
, Greyhounds, and
Dobermans
.
Diamond Natural Puppy Food Small Breed
Pros
32% protein will provide amino acids for your little friend to grow;
Small, manageable kibbles make chewing simpler;
22% fat offers a great amount for small breeds, which boast fast metabolic rates;
Includes DHA-rich salmon oil; and
It's full of lovely vitamins to keep your cute little pup in great shape!
Cons
None! We love the Diamond Natural line, and this is a great, breed-specific recipe to boot.
Our Verdict: 5/5
Real vegetables and fruit are always such a welcome sight on an ingredients list; this also places authentic chicken right at the top. Suitable for all dogs under 45lb — and that starts at 1lb small!
The Wet Diamond Dog Food Reviews
Diamond makes canned options for both adults and puppies. Here, we couldn't resist reviewing the tasty-sounding lamb pâté for adults, but rest assured — the chicken and beef flavors are puppy-friendly. And, they'll get those little tails wagging!
Diamond Naturals Premium Canned Wet Pate Dog Food
Pros
Besides lamb, you'll notice that the protein in here comes from quinoa, too!
This is alongside other vitamin-rich ingredients like pumpkin and berries;
5% is a good protein serving in wet doggy foods;
Uses no synthetic preservatives; and
Comes as a tantalizing pâté – deliciously difficult for dogs to resist!
Cons
Our Verdict: 5/5
Why not let your dog get some moisture, the fun way! This pâté dinner is easy to digest and offers a super-soft option for older dogs. And, actually, this is quite an economical choice for canned food of this healthy caliber.
Hypoallergenic Diamond Dog Food
As we noted, Diamond CARE is a range that's dedicated to dogs with special dietary requirements. One caveat — all the Diamond CARE products are designed only for adult dogs, and they don't provide the requisite nutrients for our little puppies.
Diamond Care Recipe Specialized Diets for Dogs with Sensitive Skin
Pros
25% protein, a nice amount for adult dogs — of all sizes and shapes;
Ideal ratios of Omega acids aid your dog's skin and coat health;
Anti-inflammatory zinc is included;
Only 13% fat; and
It's chicken-free!
Cons
Nope, we think this is a great blend and it offers a nutritious, complete range of ingredients while still falling under the 'limited ingredients' heading.
Our Verdict: 5/5
Itchiness, inflammation, and sensitivity more generally can be a source of distress both for dogs and their humans. Recipes like Diamond CARE Sensitive Skin that use hydrolyzed proteins can often help manage these symptoms. If you want to find out more about
hypoallergenic food
, check our full page!
Diamond CARE Recipe Specialized Diets for Dogs with Sensitive Stomachs
Pros
Uses potato and egg to keep digestion simple and smooth;
Offers 25% protein;
It's made with no grains, so it's suited for our gluten-free pooches;
Includes E Vitamins for great skin health, along with Omega acids; and
Features glucosamine-rich menhaden oil — great for joints!
Cons
Dogs who can't handle potato or chicken won't be able to eat this.
Our Verdict: 5/5
A sensitive stomach shouldn't prevent your dog from being able to enjoy his food! This contains antioxidants, too, from natural flaxseed, as well as fiber for smooth digestion. Yum!
FAQ
Where can you purchase Diamond Puppy food?
After hearing about the wonderful products that Diamond has to offer, you'll surely want to get your hands on one of their diets! Luckily, you can find Diamond puppy food in just about every major pet health retailer in the US. If you prefer to shop online, you can find Diamond puppy food on:
Amazon
Chewy
Naturally Unleashed
Tractor Supply
PetFlow
If you prefer to browse through the store, you can find Diamond puppy food in some of the larger retail stores such as: Target, Walmart, Pet Supplies Plus, Pet Supermarket, Tractor Supply, Natural Grocers, and more depending on your specific area. If you'd like to do a specific search for your city, you can find Diamond Puppy Food in your area here.
Where is Diamond Naturals Dog Food made?
One of the reasons Diamond has become so well known in the pet food world is the fact that each of their diets are created in the US, meaning their plants follow safety guidelines to ensure the health of our furry friends. Their plants are located in California, Missouri, and South Carolina.
What does 'All Life Stages' really mean?
To fall into the 'Suitable For All Life Stages' category, dog foods need to meet certain criteria set out by the Association of American Feed Control Officials (AAFCO). Dogs go through four stages, including the well-known growth stage (puppies) and maintenance phase (adulthood). Two of these stages apply only to female dogs: gestation (roughly, this refers to pregnancy), and lactation (while female dogs are feeding their pups).
Of course, each dog is going to have different dietary needs at each of these stages. Pups, for example, need to get more fat and energy in their diets than adults, while gestating/pregnant dogs will also have relatively high energy needs. An AAFCO-approved 'All Life Stages' kibble needs to include all the nutrients that our dogs will need at each of these phases. While this covers a large range of different canine needs, it doesn't include specialized considerations such as gluten-free or chicken-free diets might.
Why are probiotics often considered a good thing?
You've definitely heard of antibiotics, but may not have heard as much about probiotics. In very simple terms, these are the 'good' bacteria that we often hear about — often when people are chatting about yogurt or certain cheeses. They are microorganisms and bacteria which keep your dog's digestive system in 'balance'. Yes, they are alive, but the probiotics in respectable dog foods are nothing to be feared.
They are included in dog foods with the aim of helping your best friend 'break down' his dinner more easily. Diamond has developed its own proprietary probiotic that is especially for canines. It's quite helpfully called…K9!
Helpful Links
Last update on 2023-01-24 / Affiliate links / Images from Amazon Product Advertising API