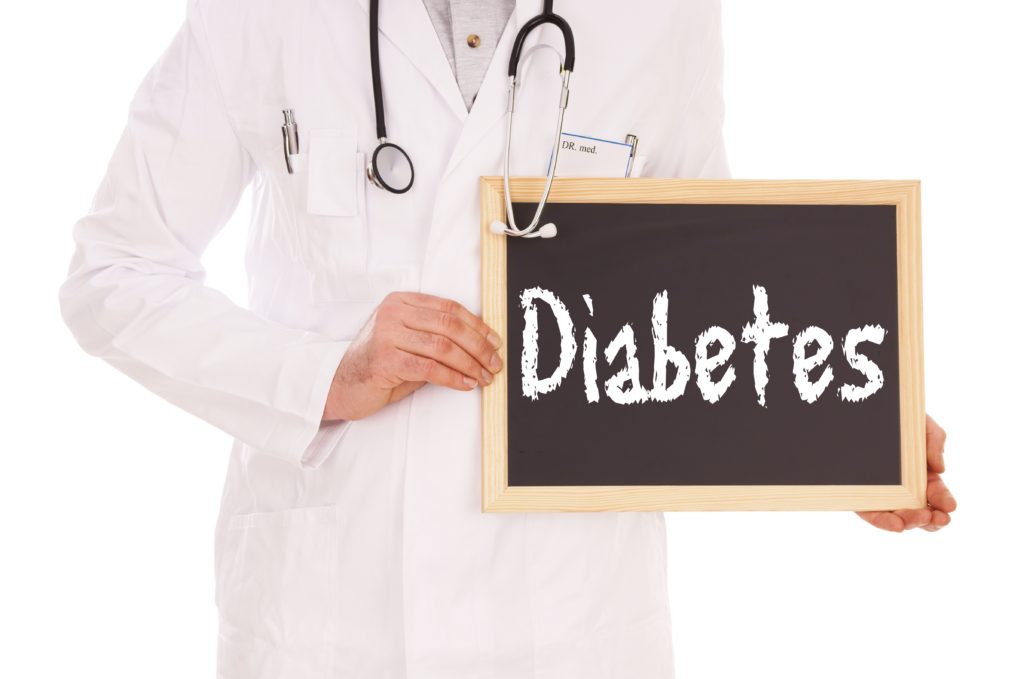 It can be pretty terrifying to hear that your little puppy or grown pooch has diabetes, even for long-time dog owners. How will you care for him? Will he be okay when you go to work? What's the best diabetic dog food, and where can I find it? Fortunately, a proper diet and regular vet check-ups are usually more than enough to ensure your diabetic puppy has a healthy, normal life. Keep reading to learn more about what your puppy or adult dog should be eating — and what they should be avoiding– to manage their diabetes and thrive.
Quick Review: Top-3 Diabetic Dog Food
ORIJEN Dry Dog Food, Puppy

Does not include rice, wheat
But it offers healthy green lentils, algae, peas, beans
Helps regulate blood sugar levels in diabetic puppies.

Blue Buffalo Wilderness High Protein Grain Free

Contains no grains
Only natural ingredients are used.
Includes 15% fat to meet your dog's needs.

ACANA Singles Limited Ingredient Dry Dog Food

Contains DHA and Important Omega Acids for a Shiny Fur Coat
Contains only 2% sugars maximum
Gives your little puppy a lot of glucosamine
Understanding The Best Food For Diabetic Dogs
A dog or puppy with canine diabetes cannot properly metabolize sugar from his food — glucose, to be specific. This builds up in his bloodstream and can trigger health complications if not correctly managed. There are two different types of diabetes, and it is possible to manage both with the right vet care and nutrition.
Type I Canine Diabetes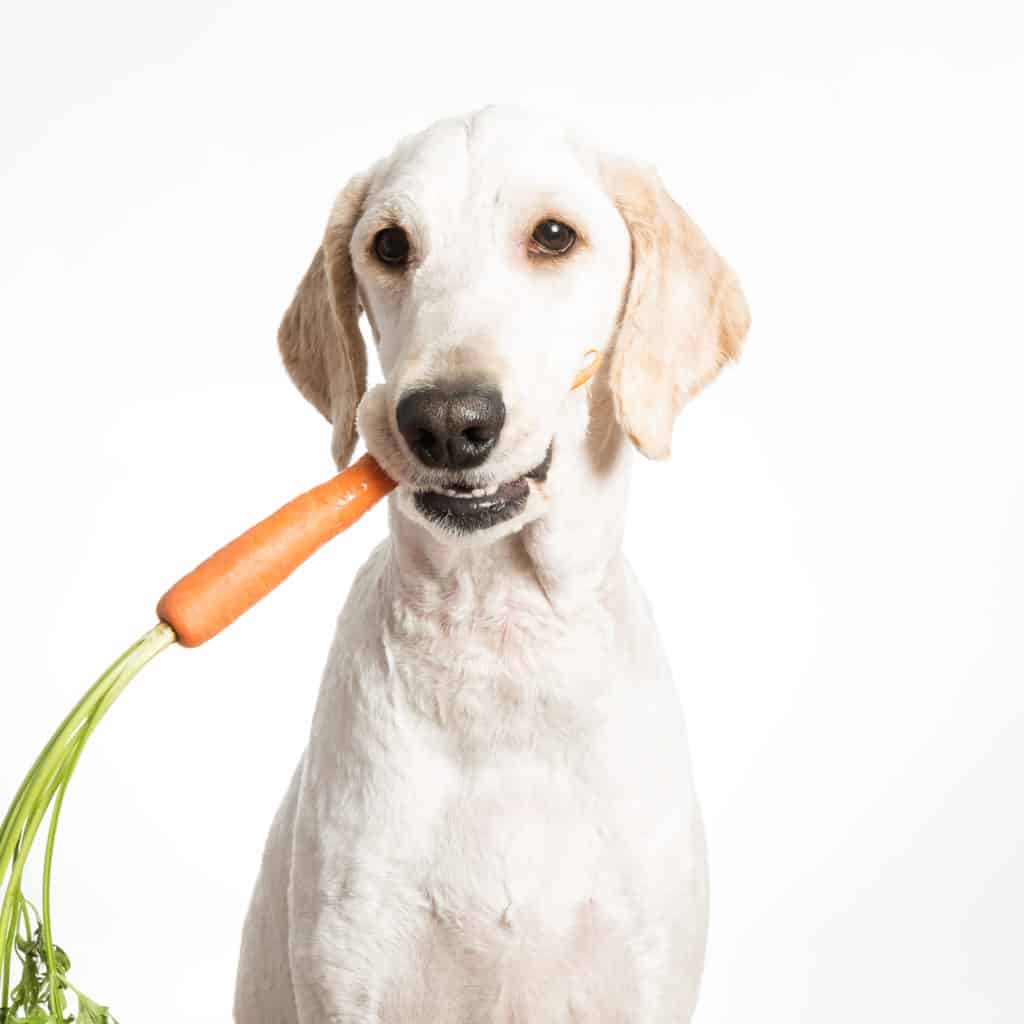 This is the most common type of diabetes for a puppy or dog to develop and is caused by an inability to produce insulin. In healthy dogs (and humans), insulin is responsible for storing glucose away in cells — taking it out of your pup's bloodstream and 'packing it up' for use as a fuel. Because your dog's body cannot produce insulin, they will require you to give them an insulin injection after each meal. If dogs with Type I Diabetes do not get their daily insulin after each meal, their blood sugar (glucose) can skyrocket and cause some frightening symptoms.
Type II Canine Diabetes
Dogs and pups with Type II diabetes do produce insulin, but this time it is their body's cells which don't react. It is not permanent, unlike Type I diabetes, and more likely to occur in overweight/obese dogs.
Both Type I and Type II diabetes can be managed with proper treatment, but it is essential that you stick to kibbles which have an appropriate nutrient makeup for your dog. Before diving into this a little more, this means:
Dog food or puppy food with a low glycemic index;
Kibble which has a low or carefully controlled proportion of simple sugars; and
Sometimes, a calorie-controlled or weight management formula will be appropriate.
Symptoms of Canine Diabetes
It's best practice to head straight to the vet if you notice anything out of the ordinary is happening to your dog. Some of the signs and symptoms of diabetes include:
Weight loss and muscle loss;
Increased thirstiness – e.g. drinking much more water than usual;
Excessive urinating – e.g. 'accidents' or constantly asking to go outside to the bathroom;
Above-average appetite;
Vomiting;
Depression and lethargy.
Because diabetes can present itself in numerous different ways, you may also observe signs such as vomiting, listlessness, or unusually low energy in your puppy or dog.
Diabetic Dogs Need A Stable & Concrete Diet
Once you have found the perfect diabetic dog food for your furry friend, you will need to make sure you stick to it. Diabetic treatment in dogs depends on having a steady blood sugar that is either controlled with diet or insulin, and they should eat the same meal each day because of this. 
If your dog has any extra treats or a sudden change in their diet, this can cause their blood glucose levels to increase. Since this increase in blood sugar is not accounted for in their current treatment plan, their insulin dose may not be prepared to tackle the higher blood sugar.
Due to this, a diabetic dog should stick to the same diet each and every day. I know this seems like it can become boring for our canine companions, but it's the easiest way to keep them healthy!
Inside the Best Diabetic Dog Food
With these tips in mind, it makes sense to avoid formulas that are full of 'filler' carbohydrates. These can include–but aren't limited to — ingredients such as cornmeal, brewer's rice, white rice, corn gluten meal, and similar. Instead, try to look for a kibble that has:
A medium to high protein content (at least 25% for puppies, and above 19% for most adults);
Low to medium fat;
A medium to high amount of fiber (generally 3.5% or higher crude fiber for the best diabetic dog food).
You may find that wet diabetic dog food is more suited to your pup's needs, or that a prescription formula is necessary if your vet advises it. If not, use our reviews to help you choose the best commercial dog food for diabetic dogs!
The Best Diabetic Dog Food Brands
Not sure where to start looking? Looking after a new, diabetic dog? Don't stress, we at GPF have done all the research for you, and here are our picks of the best diabetic dog food brands:
Read on and discover which one of these brands make the best diabetic dog food for your puppy or adult pooch…
The Best Diabetic Puppy Food
Taste of the Wild Grain Free High Protein Real Meat Recipe
Pros
Packs a real protein punch with 28% for lean puppy muscle growth;
Contains a moderate amount of fat (15%), helping active puppies avoid obesity;
Includes no grain fillers or artificial add-ins;
Uses heart-healthy lipids for energy, such as salmon oil and egg; and
Features minerals in chelated form, the best way for your puppy to absorb them.
Cons
Nope – despite being some of the best dog food for dogs with diabetes, it's even affordably priced!
Our Verdict: 5/5
Because it is grain-free, this Taste of the Wild recipe is full of delicious low-GI veggies such as chickpeas and lentils. Instead of getting energy from simple sugars, therefore, your little puppy takes in energy from healthy fat sources. Five stars!
ORIJEN Dry Dog Food, Puppy
Pros
Perfect for puppies of all sizes from small Chihuahuas and Boston Terriers to Huskies and Labradors;
This is a very natural product with a super-healthy list of real animal ingredients;
Doesn't include rice, wheat, or any gluten-containing carbohydrates;
But it offers wholesome green lentils, kelp, peas, beans, and similar to up your little one's fiber intake; and
This, in turn, helps to regulate blood sugar levels in diabetic puppies.
Cons
If your puppy has Type II diabetes and does not get lots of exercise, try a different recipe with less fat.
Our Verdict: 5/5
Orijen's super-healthy, meat-rich recipes are known for being incredibly natural. If you want to boost the fiber that your little puppy and help improve his blood sugar, this is a great choice.
ACANA Singles Limited Ingredient Dry Dog Food
Pros
Contains 15 pounds of duck ingredients in each and every 25-pound bag;
That contributes to a total of 31% protein for your little one's muscle growth;
Includes DHA and important Omega acids for a nicer, glossier fur coat;
Contains only 2% sugars maximum; and
Gives your little puppy lots of glucosamine to help care for his joints.
Cons
ACANA is sometimes considered a bit expensive when compared to other puppy foods.
Our Verdict: 5/5
This is also a limited ingredient recipe for puppies who can't tolerate certain meats. It is made in strictly controlled conditions and ACANA always sources high-caliber ingredients. Five out of five!
The Best Food For Diabetic Dogs
Nature'S Recipe Grain Free Dry Dog Food
Pros
Offers 4% protein, giving bulk to your dog's food and reducing the chance of sugar spikes;
Includes sweet potatoes, pumpkin, and other carbohydrates with a low glycemic index;
Uses genuine, yummy chicken to provide your dog with 27% protein;
Only uses natural preservatives; and
With 343 k/Cal per cup, it's a great weight management formula for dogs with Type II diabetes.
Cons
Not appropriate for dogs who can't eat chicken.
Our Verdict: 5/5
If a low-GI recipe is just what your diabetic dog requires, this is an ideal choice. Pooches and their parents both love this food and it has received almost no negative reviews. Now that's a great start!
Delicious Quinoa Weight Management Dry Dog Food
Pros
Perfect for all different breeds, you can feed this to small and giant dogs alike;
Contains quinoa for protein, but zero gluten – giving it a whopping 8.2% total fiber;
Fortified with plenty of vitamins, minerals, and probiotics, this is full of great nutrition;
Helps your pooch control his calorie intake – a good thing for dogs with Type II diabetes; and
The first ingredient is pasture-fed lamb.
Cons
Suitable for grown-up dogs only!
Our Verdict: 5/5
As well as having an astoundingly good nutrient profile, this is also some of the best dry dog food for diabetic dogs if you're after an ethical product. This Farmina recipe doesn't use any genetically modified organisms, and it's free from all fake preservatives.
Blue Buffalo Wilderness High Protein Grain Free
Pros
Healthy, low-GI carbohydrates offer bulk and energy without spiking your grown dog's sugar levels;
There are lovely bits and pieces in this kibble of carefully preserved nutrients – 'Life Source Bits';
Contains no grains, so no corn, zero soy, and no wheat;
Uses only natural ingredients and natural agents to preserve, color, and flavor them; and
Includes 15% fat to fuel your active dog's energy needs without providing him with excess simple sugars.
Cons
This blend is not for little puppies, unfortunately!
Our Verdict: 5/5
Unless your vet has specifically recommended a low-fat diet for your pooch, this is one of the best dog food for dogs with diabetes. It has a great amount of healthy fiber and a super source of antioxidants to help your grown pooch fight off infections and disease. Woof woof!
FAQ
My puppy is diabetic and her vet said she needs lots of fiber. Why?
Fiber, and soluble fiber especially, can decrease the rate at which blood sugar is absorbed into your pup's body, helping to regulate her level of blood sugar. As part of a balanced, complete meal plan, insoluble fiber can also decrease the risk of puppies developing Type II diabetes more generally.
Your puppy's vet has probably also suggested a high-fiber diet because this will contain less sugar on the whole and take longer to be down. This makes it much easier for your pup to process great quantities of sugar all at once. A high fiber diet has plenty of benefits for puppies with tummy issues, too, particularly in helping them manage runny or soft stools. If your vet says that it's okay, It is also possible to naturally boost your puppy's fiber intake with low-GI vegetable snacks such as broccoli and green beans.
I am nervous about injecting my dog with insulin. What if I get it wrong?
It is natural to feel a little bit unsure about injecting your puppy or dog for the first time, but try to relax and take it easy. First and foremost, your vet has likely guided you through the basics regarding how to properly store the insulin and load the syringe with an appropriate dose for your dog – but there are no silly questions, so seek reassurance from a professional if you are still unsure.
If you haven't already checked your dog's insulin packaging, there will always be a step-by-step guide inside to help you clarify anything. You can then:
Practice filling the syringe using water (do not reuse the syringe for your dog);
Practice injecting a piece of firm fruit several times before you are ready to inject your dog; and
Calm both yourself and your pet before you give them their first insulin injection;

Make sure to only give your dog their insulin after they have eaten a full meal.
This is something you will be doing regularly, so rest assured that you will become much more comfortable with it over time.
Helpful Links
Last update on 2022-09-26 / Affiliate links / Images from Amazon Product Advertising API