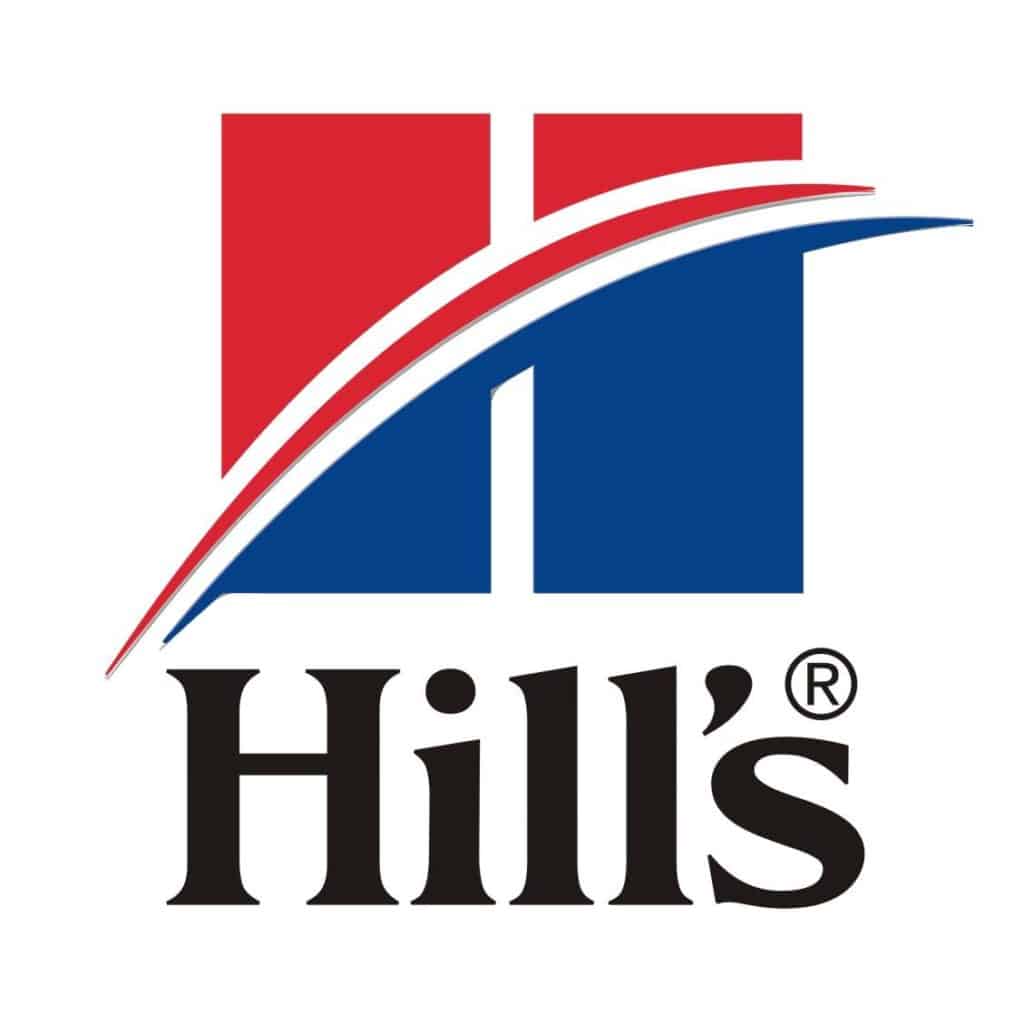 Hi again, puppy lovers! Meet another one of our favorite puppy food and dog food brands –
Hills
! Though, chances are that every dog owner has heard of Hills Science Diet and it's awesome reputation for being a sterling brand. We're talking a whole range of puppy foods and dog foods that are made entirely without any non-natural preservatives, or flavors, or any of the unnecessary synthetic colors. And if you haven't heard as much about the other Hills popular dog food lines, we've already collected the top options here into one place for you. So that we can once again save you time to spend with your special canine friend!
Quick Review: Top-4 Dog Foods From Hills
Hill's Science Diet Grain Free

25% protein
Apples, carrots, peas, and broccoli
Can be flexibly fed to all differently sized pooches

Hill's Science Diet Puppy Food

Flavorsome, natural vegetable and fruit
Aw… smaller puppy kibble size
Top quality fish oil means getting DHA

Hill's Science Diet Puppy Food Savory Stew

Here's a healthy 31.5% of good and lean protein
Made with peas, spinach, and carrots
Fish oil gives your little puppy DHA

Hill's Ideal Balance Grain Free

Zero corn, zero wheat, zero soy;
Chicken in first position - 30% protein
20% of mostly natural chicken-derived fat
Who is Hills?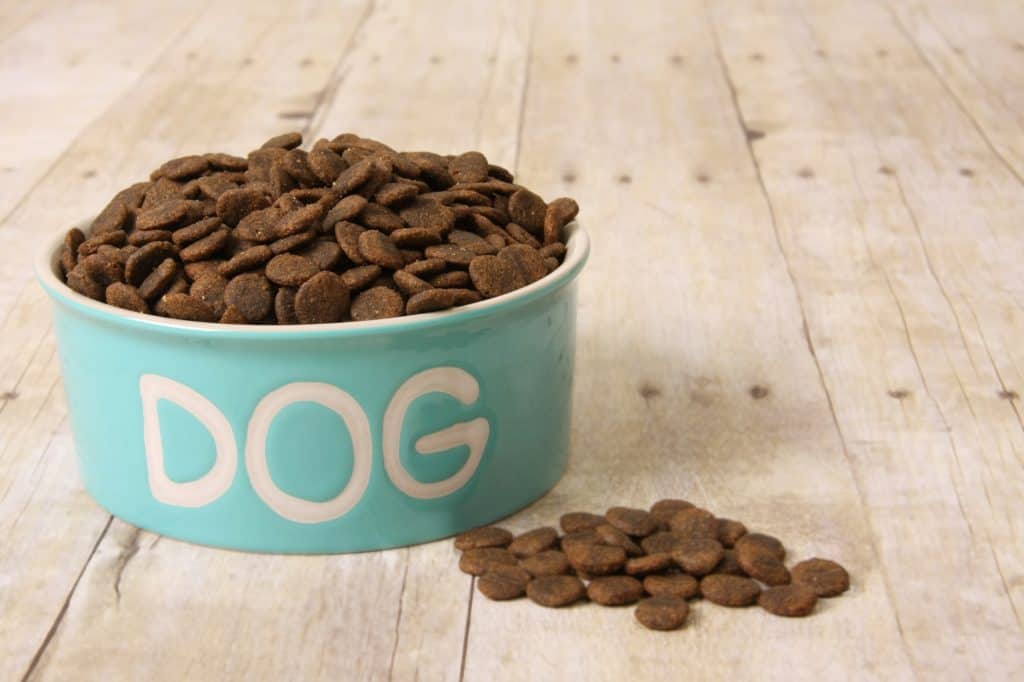 First off, Hills have been around for a LONG time. They've been making puppy food and dog food since 1930, to be exact. And, well, one of the reasons they're pretty darn famous is because they're in demand with dog owners worldwide, and are sold in something like 86 countries internationally. Like the other exemplary brands we've looked at, Hills focus on making food for different sized breeds of dogs as part of their wide variety, which is one of several reasons why we think they're great.
Tell me what's special about Hills…
Ingredient quality has to be the very first reason that pops to our minds after having reviewed so many dog foods over so many days and nights. In fact, Hills is developed primarily by nutritionists and vets. On top of this, the brand has supremely high quality standards around how to pick the special ingredients for your dog's food- not only must it meet quality standards concerning pet foods, but it's got to pass human standards in order to be good enough for your dog!
Why the Hills dog food reviews and Science diet puppy food reviews?
With great power comes great responsibility, right? It's no different with dog food brands, actually, and the larger, more well-known brands have excellent reputations to protect. This means that when you choose something from our Hills dog food review or our Science Diet puppy food reviews, you know you're giving your puppy dog the very best.This means:
A very large proportion of ingredients that are natural, think real chicken or genuine lamb meal rather than something like a milled 'meat by-product';
This natural mindset extends to add-ins such as synthetic agents for flavoring, or preserving, or coloring dog food in a way that isn't entirely necessary;
AAFCO-regulated recipe formulas which allow you rest assured that your pooch is only eating food which is balanced and also complete for their specific weight, age, and breed;
Good range of choices for those looking to make a specific breed-based decision;
Our special favorite… just so many of Hills puppy foods and dog foods have a great variety of veggies and fruits!
What do you think? Have we given enough awesome reasons for our Hills dog food reviews? We think so, so let's get started!
Hills dog food reviews
The Hills Grain Free Dog food Reviews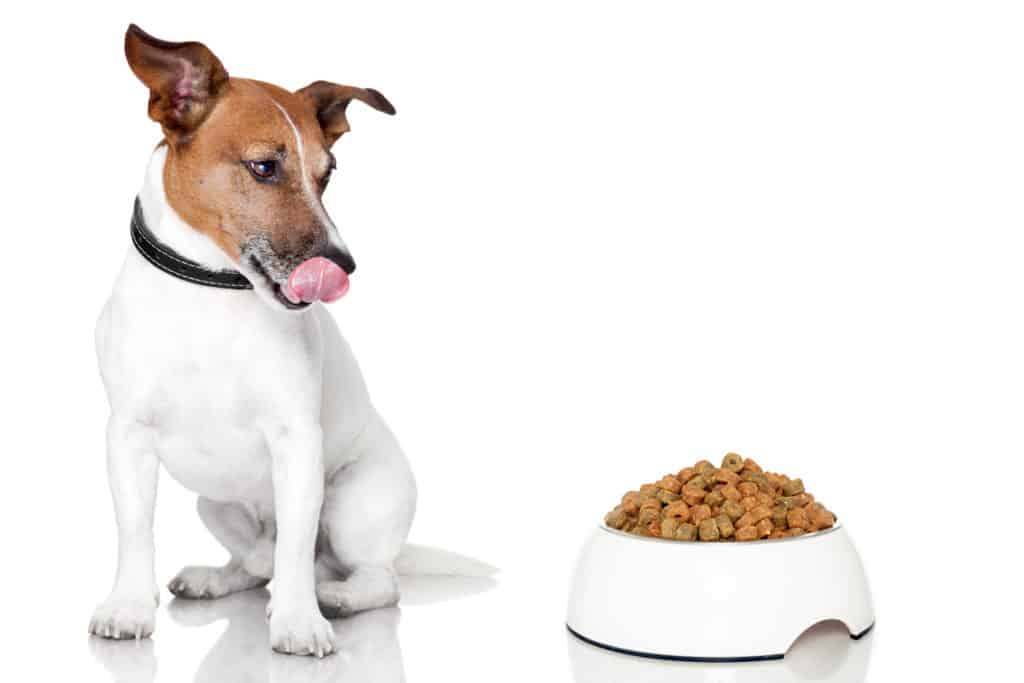 There aren't really any completely grain free puppy kibbles made by Hills, but here's an excellent dry dog food for the adults. It's super hot with dog owners judging from the reviews, and of course, we've checked out that the nutrients and ingredients are nothing but the best.
Hill's Science Diet Grain Free
Pros
Authentic yummy chicken is the star of this adult kibble, and the carbs come primarily from potatoes;
25% protein;
Guaranteed at least 16% fat, meaning it's super for those doggies who get loads of exercise;
Apples, carrots, peas, and broccoli all make this a healthy vitamin bonanza;
Can be flexibly fed to all differently sized pooches, from Yorkies to Pit Bulls and Great Danes!
Cons
Just watch out for the fat content- while it's great for active dogs, you'll need to take care that your less energetic ones aren't eating too much of this kibble!
Contains soybean oil.
The Hills Science Diet Puppy Food Reviews
Hill's Science Diet Puppy Food Small Bite Dry
Pros
Completely zero non-natural add-ins like flavors or artificial colors or artificial preservatives;
Chicken meal- not chicken by-product meal! Is the headline ingredient;
Flavorsome, natural vegetable and fruit selection including cranberries, broccoli, and carrots, alongside green peas and broccoli for vitamin awesomeness;
Aw… smaller puppy kibble size for our little growing ones;
Top quality fish oil means your puppy's getting DHA for his vision and brain.
Cons
Sorry, this one's not entirely grain free, seeing as it contains a bit of soybean oil, corn and also barley
Hill's Science Diet Puppy Food Large Breed Dry
Sale
Hill's Science Diet Dry Dog Food, Puppy, Large Breeds, Chicken Meal and Oats Recipe, 30 lb. Bag
Hey, we've not forgotten you large puppy breed owners, no way! This puppy food's been specially created for your
Rottweilers
,
Great Danes
,
Pit Bulls
,
Mastiffs
and St Bernards, with careful attention paid to their unique macronutrient requirements.
Buy on Amazon
Add to Cart
Pros
Another chicken dinner winner! This one's got an impressive 30% protein from tasty chicken meal;
5% fat, most of which is from pork;
At around 1.2% carefully-balanced calcium and good old phosphorus, it's a responsible choice for larger limbed doggies such as Great Danes. Plus, strong teeth!
At 353 calories for each cup, this formula's easily balanced out to keep his energy intake in check;
Made with chondroitin, alongside glucosamine, E and C vitamins for optimal health all round.
Cons
Unfortunately, this one's not entirely without grains, because you'll find that it contains both wheat and some corn gluten
Our Verdict: 4/5
It's often such a great thing to find dog food that is specifically crafted to meet the needs of certain special breeds. That's because choosing a dog food that's got your particular breed's requirements in mind is a responsible hassle-free way to ensure that his nutrient needs are already taken care of from the very first moment. Plus, we are giving this a big thumbs (tails?) up because of this kibble's awesome vitamin and nutrient content.
The Wet Hills Dog Food Reviews
Hill's Science Diet Puppy Food Savory Stew
Pros
Here's a healthy 31.5% of good and lean protein to help keep your puppy at a healthy weight while he grows up strong!
Chicken's the starring meat ingredient here, as with all great puppy foods;
Made with peas, spinach, and carrots in a hearty and yummy stew;
Fish oil gives your little puppy DHA that will help in vision and cerebral development;
Zinc, as well as copper, magnesium, and potassium to counteract deficiencies.
Cons
Our Verdict: 4.5/5
Well, here's another one that has us wanting stew for dinner! As well as sounding tasty as heck, it's got an amazingly high yet healthy protein level, vitamin-rich veggies, and DHA that's naturally within fish oil. Plus, wet food's a great means of adding some much-needed moisture and variety into your puppy's diet!
Hill's Science Diet Puppy Food Chicken & Barley Entrée
Pros
4% lovely protein in every can, helping your little one grow up big and strong!
Fat's at a whopping 22%, so it's great for energy with around 482 calories within a can;
4% calcium's thoughtfully balanced with phosphorus, so this one's especially good for puppy skeletal development;
Vitamin C, alongside Vitamin E supplements- the first of which helps counteract deficiencies, and the second acts as a cancer-fighting antioxidant that looks after your puppy's immune system;
According to many, many dog owners, it's a pretty popular one with dogs of every size, taste-wise!
Cons
We don't see any veggies in this specific blend, apart from corn.
Our Verdict: 4/5
Lack of veggies aside, this puppy food's won itself a spot in our Hills dog food reviews because it's met and exceeded the AAFCO requirements for all-around great and balanced puppy health. That means all the fat required for bouncy little ones, and all the necessary lean protein in order for them to grow up strong!
The Hypoallergenic
Hill's Ideal Balance Grain Free
Pros
Once again free of all non-natural or synthetic flavors and other preservative or coloring add-ins;
Zero corn, zero wheat, zero soy;
Chicken in first position, ingredient-wise, for an awesome 30% protein;
20% of mostly natural chicken-derived fat
Antioxidants from the flaxseed content;
Natural source of fish oil-derived DHA for puppy brains!
Oh-so-many fruits and, of course, veggies- all of which contribute loads of vitamins and minerals!
Cons
Not gluten-free, and also contains eggs.
Our Verdict: 4.5/5
Unfortunately, it's not guaranteed to be safe for dogs on a gluten-free diet, or for those who can't tolerate eggs. Otherwise, it's got wholesome barley in place of those common wheat ingredients and corn-derived products. With its awesome veggie content, it's a fully-certified, balanced and complete puppy food that's apparently delicious too!
Hill's Science Diet Adult Advanced Fitness Dry
Pros
Vitamin E works together with Omega-6 in this formula to get that super-healthy coat shine;
Once again, this formula can be fed safely to adult dogs of all different sizes;
24% of this food is quality lean protein, derived from lamb meal;
5% fat, most of which comes from pork;
Formulated with beta-carotene, taurine, zinc and other helpful minerals;
1% calcium, which will help your dog keep his bones strong!
Cons
It's got milled corn gluten and wheat, and besides the fiber-rich beet pulp, it unfortunately doesn't contain any whole veggies.
Our Verdict: 4/5
The Advanced Fitness dog food doesn't cut out grains, but it skips both beef and egg in favor of lamb. It's very much a great option if you've got a dog who doesn't require a gluten-free diet.
FAQ
What do veterinary professionals think of Hills dog food?
Hills dog food is an extremely well known diet in the veterinary community. Not only does Hills science diet offer a line of prescription diets that vets can sell in the clinic, they also offer an impressive line of food that you can purchase in pet stores. Hills offers breed specific food, lifestyle specific food, as well as age specific food that will keep your dog in tip top shape. Though Hills may be more pricey than other store bought brands, it's because the quality is there! Hills dog food is truly impressive, and we will always recommend them to our readers!
Can I feed my large puppy with something from your Science Diet Puppy food reviews?
Absolutely you can! Besides the awesomely nutritious large breed-specific kibble we've included in the Science Diet puppy food reviews, the super-popular Small Bite kibble is AAFCO approved specifically for puppies. As per their regulations, therefore, this means that you're going to be feeding your pooch a carefully crafted puppy food that meets the important protein needs, fat needs and general all-around nutritional requirements of your large puppy friend. Puppy food that's been given the AAFCO tick of approval is typically higher in these three things when compared to AAFCO-approved adult dog food, so that your trusty sidekick can grow, thrive, and continue to develop in the healthiest way possible. You might want to pay a little extra attention to the specific feeding guidelines, though, to ensure that you aren't going to be giving your larger pup a higher number of calories each day than he needs.
Is grain free puppy food better?
Good question. Some owners much prefer puppy food that's made without the use of any grains, simply because they've got a puppy who has specific allergies or intolerances. If this describes your puppy, then yes- it's always necessary that you feed him puppy food that leaves out the grains. It's super important, in any case, that you have a chat with your vet if you think that your puppy has a food allergy so that you can get some help with diagnosing the exact ingredients he's allergic to.
Another thing to be aware of is the fact that a grain free puppy food will always be free of gluten, too. Because some other, non-grain ingredients can contain gluten, puppy owners who've got a pooch with gluten sensitivities are making a safer choice when they pick out something that's 100% without grains. Common grain ingredients such as rye or barley are very often still present in puppy foods which advertise that they are free of corn, wheat, or soy. These DO contain gluten and this may trigger an allergic reaction in dogs who cannot tolerate it. In short, going grain free is a sensible way to know that your puppy is not taking in any gluten whatsoever.
Helpful links
https://www.petmd.com/dog/centers/nutrition/evr_dg_why-grain-free-dog-food-may-not-be-the-best-choice

Last update on 2023-01-27 / Affiliate links / Images from Amazon Product Advertising API