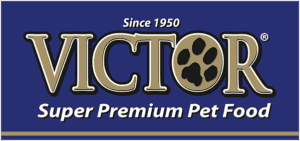 In the dog food world, high-quality kibble doesn't always come at an affordable price. We owners know that better than anyone! But we know that puppy and dog parents are demanding great quality more than ever, and some economical, good quality brands are responding to that demand.So when we get our paws on a brand that claims to do both, we like to have a look into those claims. In this article, we have a look at how Victor dog food meets those two attractive criteria!
Quick Review: Top-4 Dog Foods From Victor
Victor Dog Food Grain-Free

Includes fiber- and vitamin-rich sweet potato
Contains Zinc, Selenium and Vitamin E
Also contains vitamins from kelp and carrot

Victor Hi-Pro Plus Dry Dog Food

There are grains here, but they are all gluten free
Uses only non-GMO ingredients
Gives your puppy DHA

Victor Canned GF Cuts in Gravy

Provides 8% protein
Totally grain- and gluten-free
The main ingredient number 1 is chicken

Victor Ocean Fish Formula

Contains omega-3 and 6 acids
Offers 25% protein for a puppy or mature dog
Contains Selenium, Zinc and L-Carnitine
Who Is Victor Dog Food?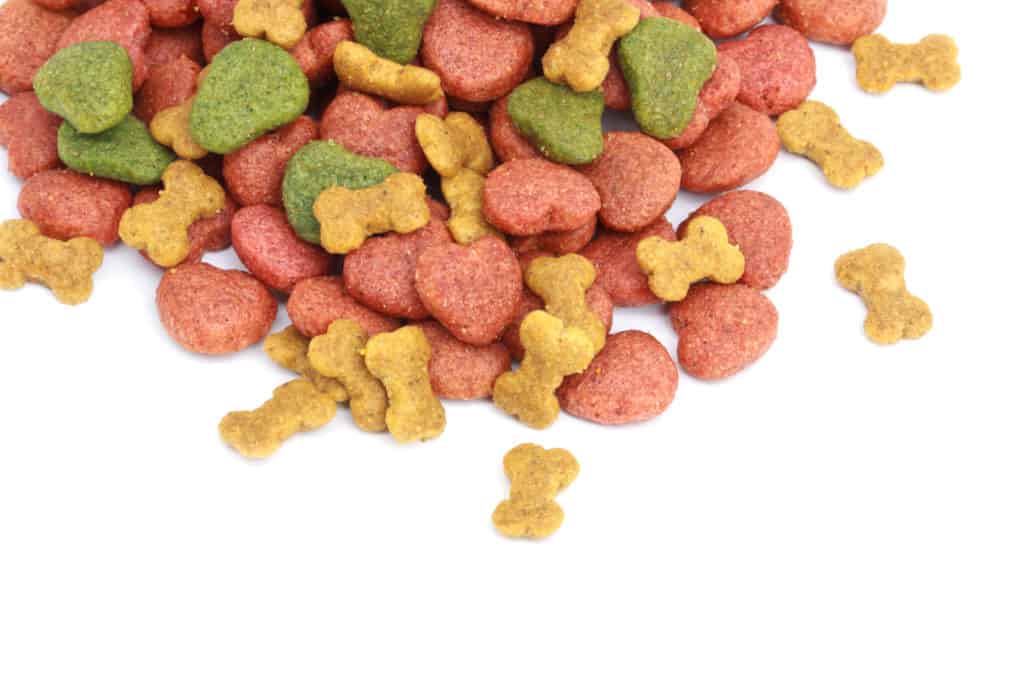 Victor Dog Food is a USA brand that belongs to Mid America Pet Food and has been around for more than 10 years, since 2007. It is developed in-house along with nutritionist consultants, and they source most of their ingredients either locally or nationally. The company creates dog, cat, and horse food (yep, horse food) and offers three different lines of canine kibble: Classic Multigrain, Grain Free, and Select Protein.
Victor is a relatively small brand compared to some of the pet food giants, but it crafts a good range of dog food options using mostly high-quality ingredients. Most — if not all of these — are All Life Stages recipes. You'll also find high-protein formulas of Victor Dog Foods, weight management options, and canned wet dinners.
What's Special About Victor?
The first thing we like about Victor dog food is that it's all made in the company's own 'kitchen' at Mt Pleasant, Texas. That means high USA safety standards and FDA approved facilities, and it also means it's easier for the company to use local American ingredients. If you're curious, you'll even be able to see exactly what percentage of USA-sourced meats are included in their kibbles just by looking at the bag — and when it comes to dog food, we value transparency.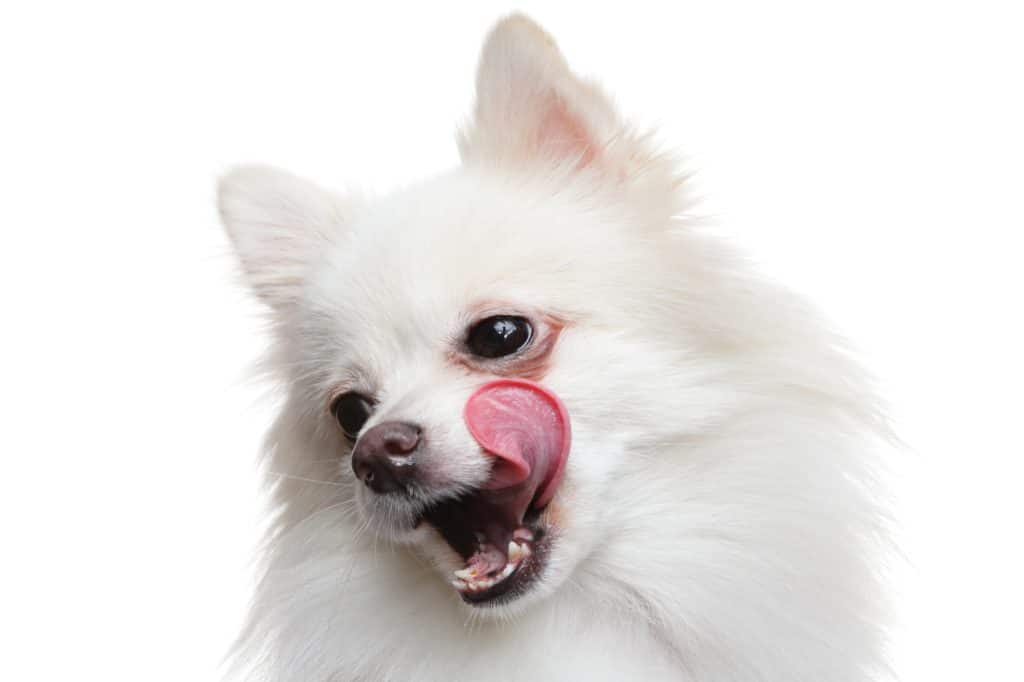 Second, we've noticed that the vast majority of ingredients are also recognizable — there's nothing mysterious about chicken meal, salmon, or sweet potato. There are a few ingredients that we could do without, such as blood meal, but no artificial preserving agents, colors, or fake flavors. Every single product is made without the common 'gluten allergen trio' of wheat, maize, or soy.
Another nice thing you'll notice about Victor dog foods is their proprietary blend of Victor Core Ingredients. Included in every formula, these are a healthy mix of prebiotics and probiotics (for digestion), selenium yeast (for cell processes and immune defense), and mineral complexes. Sure, a lot of brands have their own special signatures, but it's nice to know these are included in every bag. Especially for pups with sensitive digestion!
Here's an overview of the different lines for our puppy parents:
Classic Multigrain – as the name suggests, these recipes contain grains. But hold on…none of those grains contain gluten, which is a good thing for intolerant canines. Instead, these recipes mostly feature carbs like sorghum, millet, and oatmeal alongside protein from several different types of meat.
Select Grain Free – Pooches of all shapes and sizes can eat these grain-free recipes. That means that they're AAFCO-approved for short and long puppy development periods alike, and contain DHA that makes them healthy for puppies.
Purpose – This contains some grain-free doggy formulas, and the foods in this range are designed for dogs with specific dietary requirements. So, there is a senior weight-maintenance formula, a Performance recipe for sporting and working dogs, and an Ultra-Pro recipe with 42% protein.
All in all, that's a decent amount of food for us owners to choose from.
Victor Dog Food Recalls
It's nice and refreshing to learn that a brand doesn't have a recall history. Victor doesn't have any recalls to its name as of yet, so that's a big plus
Why the Victor Puppy Food Reviews and Victor Dog Food Reviews?
What are your thoughts about Victor puppy food and Victor dog food so far? We like several things already, and they are as followed:
Victor dog food is made in the USA;
For us, that's one signal that the brand is focused on quality, rather than economical production;
It's a smaller brand, which generally means there it is easier for the company to control the quality of food preparation processes;
There's no evidence of any Victor dog food recalls, to the best of our knowledge;
It creates a lot of All Breed and All Life Stages — good for owners of more than one dog; and
In general, the majority of ingredients used are high-quality and quickly recognizable.
Let's get our paws into some reviews!
Our Victor Dog Food Reviews
Victor Grain Free Dog Food Reviews
Victor Dog Food Grain-Free Active Dog and Puppy
Pros
With flaxseed for Omega acids, this is perfect for long-haired pooches like Shih Tzu and Golden Retrievers;
Includes fiber- and vitamin-rich sweet potato;
75% of the meat ingredients in this blend are sourced here in the States, then the product itself is made in Texas;
Contains zinc, selenium, and Vitamin E to boost your pup's skin health; and
Also contains vitamins from kelp and carrot.
Cons
We usually like to see more vegetables and fruits in here, but this is still a great ingredients list, full of healthy macro- and micro-nutrients.
Our Verdict: 5/5
This meaty puppy and adult recipe even includes probiotic blends that will aid in your dog's digestion, and we just love that it's developed for all doggy breeds. Woof woof!
Victor Dog Food Grain-Free Yukon River Canine
Pros
Fish meal will give your puppy DHA;
There is also real salmon in here, a lean protein that's Omega acid-rich and good for your dog's skin;
Offers 33% protein and 16% fat;
Contains delicious chickpeas, peas, and sweet potato for fiber and vitamins; and
As with all Victor dog foods, it's naturally preserved and flavored.
Cons
None that we can find — this is one of the healthiest recipes, in our opinion!
Our Verdict: 5/5
Each product in the Select line of foods will contain only one specific type of meat protein — for this one, of course, it's fish. That makes it suitable for dogs who react poorly to beef or lamb, for instance. That having been said, there is chicken fat in here, which is worth noting. So, our Victor Yukon River dog food review is 5 stars out of 5.
The Victor Puppy Food Reviews
We considered doing separate Victor Hi Pro Plus dog food reviews, but while we were doing our research, we realized that the Hi Pro Plus recipes were nutritionally pretty great for puppies too. And as Victor doesn't produce a separate puppy food line, we decided to bring them both together!
Victor Hi-Pro Plus Dry Dog Food
Pros
Contains 30% protein, which gives a great amount of amino acids for grown and still-growing dogs;
More than 80% of this protein is sourced from USA animal ingredients, including fish, pork, beef, and chicken;
There are grains in here, but they're all gluten-free. The whole formula, in fact, is gluten-free;
Uses only non-GMO ingredients; and
Gives your puppy DHA.
Cons
If you're keeping your dog away from grains entirely, there is sorghum in here. It's worth noting, however, that sorghum is both low-GI and contains no gluten.
Our Verdict: 4.5/5
We're loving the rich and diverse meat ingredients in this all life stages food. It's got enough amino acids for super-energetic pups and provides Omega acids, L-Carnitine, DHA, and Vitamin E. All around, a nice doggy formula!
Victor Nutra Pro Dry Dog Food
Pros
The top ingredient is meal from real chicken, which is rich in glucosamine;
Also in this blend — menhaden, beef, and pork meals for deliciously varied flavors;
At 401k/Cal per cup, it's an excellent choice for active and working dogs;
It includes oatmeal, which is good for digestion; and
There are both veggies and vitamin supplements in this formula.
Cons
The use of blood meal in dog and puppy food is debatable. That is, while it's technically a by-product (it's neither meat nor organs), it offers close to 3 times the amount of protein that regular meat does.
Our Verdict: 4.5/5
If your dog is active throughout a lot of the day, or if he's just a super-muscly breed, a high-protein recipe like this Victor puppy food is a good choice. Note that the calorie content is probably very high for inactive dogs unless you adapt their servings accordingly. Otherwise, a good blend of ingredients and a thumbs up for the nutrients.
The Wet Victor Dog Food Reviews
If you like mixing up the wet and dry foods for your best friend, here is a lovely chicken dinner that's perfect by itself or as a topper.
Victor Canned Grain Free Cuts in Gravy Dog Food
Pros
Provides 8% protein, so it's nice to mix with kibble for a well-rounded meal;
Totally grain- and gluten-free;
Includes chicken liver, which is a mineral-rich source of amino acids and iron;
The #1 overall ingredient is delicious, tasty chicken, and it's naturally flavored with chicken broth; and
There are carrots in here for Vitamin A, as well as supplements to make it a complete formula for most doggy breeds.
Cons
We usually like to see more veggies in our dog food, but other than that, it's a solid recipe.
Our Verdict: 4.5/5
Chunky, meaty, and delicious. This works well at room temperature or slightly warmed up, and it's got naturally preserved fish oil to keep Fido's skin and joints in good condition. If you're after a wet food that you can feed to your growing large-breed pal, why not check out our page on Large Breed Dog Foods?
Hypoallergenic Victor Dog Food
Victor Ocean Fish Formula Dry Dog Food
Pros
Contains Omega 3 and 6 acids, which come from salmon and flaxseeds;
Offers 25% protein for your pup or your mature dog (even your pregnant fluffy friend!);
No red meat, or poultry inclusions besides the chicken fat;
Contains selenium and zinc for skin care, plus L-Carnitine for fatty acid transport; and
It's priced quite nicely for what are predominantly high-quality ingredients. We like it!
Cons
Chicken is a fairly common allergen for dogs, so this recipe would be even better with an alternative form of fat.
Our Verdict: 4.5/5
If your pup is better off without grains or potato, this formula should cover all his nutrition requirements, and provide some healthy Omega acids to boot. It's made with gluten-free grains and is suitable even for the largest of giant breed pups!
FAQ
What do veterinary professionals think of Victor Dog Food?
Victor Dog Food is known in the veterinary field as being a quality food for dogs that need to focus on weight gain. With having a higher calorie count and adequate protein levels, this diet is known to help your underweight pups beef up in a healthy fashion! Aside from its weight gain assistance, Victor Dog Food does have other great qualities to offer as well. With having a diet for active dogs, puppies, performance, grain free options and more, each pup can find a quality option.
How do I know if a dog food has been recalled?
Here and in the helpful links section just below, we have included to the FDA official webpage. One way to find out is simply to do an internet search for a certain brand name and the words 'dog food recall', but we prefer to check the US Food and Drug Administration site. That's because this is updated by the government and therefore, you can be sure you are reading official information. On the FDA site, you can search by keyword, or look in the archive section for a history of past voluntary and FDA recalls throughout the years.
We do advise, however, that if you choose to search through this, it's a good idea to look a little further into brands, including:
Where their food is manufactured;
What company owns the brand; and
What facilities the dog food is actually produced in.
In our brand pages, we do our very best to provide you with this information — we love saving you time!
Why do some owners add water to puppy food?
There are several reasons we might add water to a dog's food, but the most common reasons would be to add moisture or soften the food. Puppies might not always drink as much as they should to stay healthy, so this is one way to 'sneak in the good stuff'!
Adding water also makes the whole digestion process in general much easier, from chewing and swallowing to digestion and absorption in the gut. It can even make food smell yummier (to them, at least!) and make mealtimes more enjoyable. As long as you don't leave the moist food out for too long, it's usually a risk-free way to mix things up for your pooch.
Helpful Links
Last update on 2023-01-27 / Affiliate links / Images from Amazon Product Advertising API