Have you ever wondered if your dog would love Rachael Ray's dog food? We don't always have time to cook along with Rachael, but thanks to the Rachael Ray Nutrish brand, our dogs can now dive in without any cooking required!In this article, we'll introduce different Nutrish dog and puppy foods in our Rachael Ray dog food reviews. We'll look at wet and dry options, limited ingredient blends, and — while we won't be tasting any — we'll see how the different ingredients meet our best friend's requirements. Are you curious to find out more? We certainly are!
Quick Review: Top-4 Dog Foods From Rachael Ray
Rachael Ray Nutrish Zero Grain Natural

All ingredients are naturally preserved
Suitable for pups and bigger grown dogs
It contains DHA and ALA

Rachael Ray Nutrish Large Breed Natural

Contains carrots and cranberries
Contains Vitamin E, Zinc and Omega Acids
Glucosamine compatible with joints and hips

Rachael Ray Nutrish PEAK Natural Wet

Naturally seasoned with chicken broth
All 3 recipes contain fish oil for Omega acids
They are convenient to take with you, they are light

Rachael Ray Nutrish Just 6 Natural

Lamb meat is the main meat ingredient
Designed for all sizes of adult dog
Contains brown rice, a source of natural fiber
About Rachael Ray Nutrish
What Is Rachael Ray Nutrish?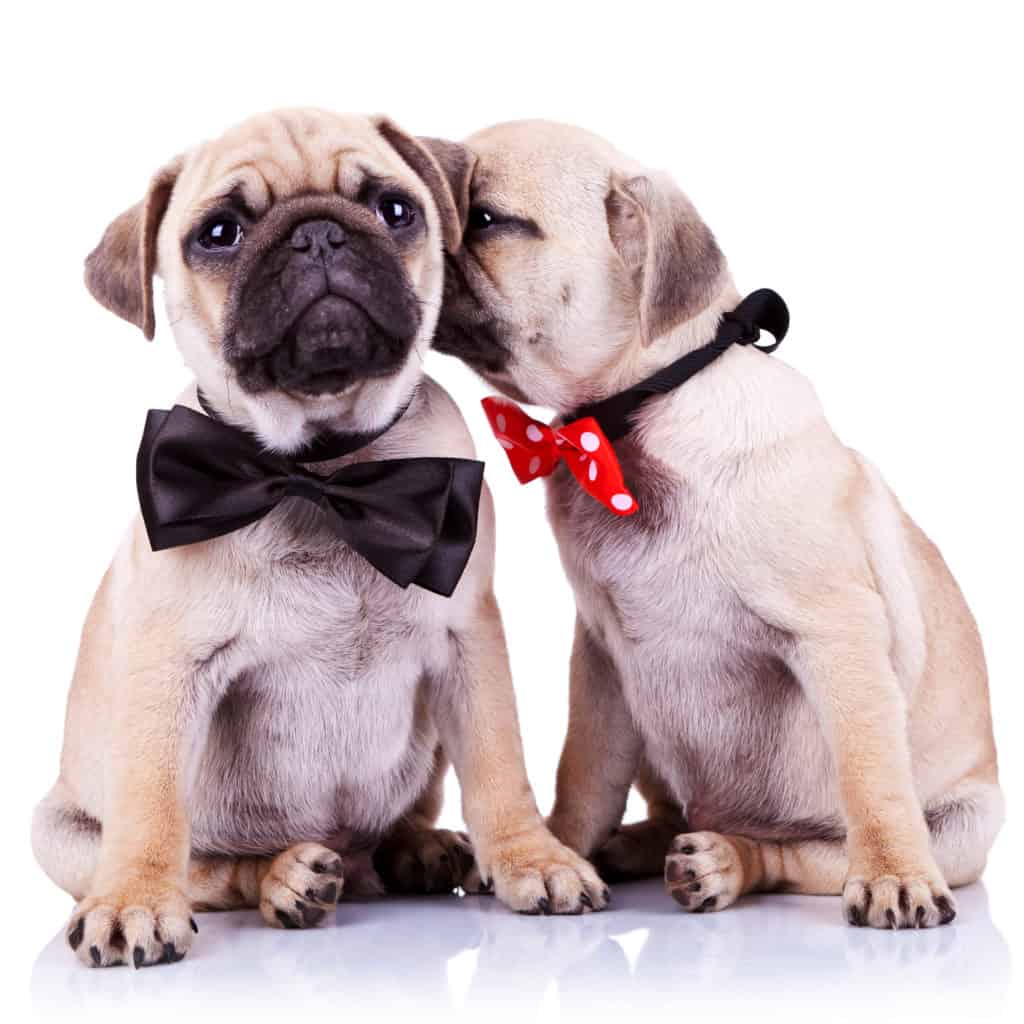 You may already know Rachael Ray from her TV cooking programs, as she's an undeniable whiz with human food. The Rachael Ray Nutrish brand of dog food is also about using that same inspiration and those same wholesome ingredients, but this time for canines. The doggy formulas are designed by Rachael Ray herself alongside Ainsworth Pet Nutrition, which is now a part of Smucker's (yes, the jam company).
Rachael Ray Nutrish dry dog food is made in the States and the wet food is made at a manufacturing facility in Thailand. All facilities, according to the Nutrish website, meet the FDA standards for dog food safety, and the ingredients are mostly from trusted suppliers in the US.
What's Special About Rachael Ray Nutrish?
There are five main brands of kibble and wet food, which means an extensive range of choice for your puppy or dog. Even better, almost all of these recipes have been designed for all breeds and all life stages, which means more options for puppies!
Here is an overview of what to expect from the different lines:
Rachael Ray Nutrish – These are the original Rachael Ray formulas, with 6 different formulas that for grown dogs and pups alike, as well as large and small breed formulas;
Nutrish Zero Grain – There are 4 recipes that are gluten-free and contain zero fillers. In all these recipes, real meat is the #1 ingredient;
Nutrish Dish – A pretty exciting line of foods (in our opinion!) that features real bits of whole veggies, fruit, and chicken;
Nutrish Peak – This line of formulas contains only zero grain recipes, with 30% protein in all kibbles. You will always find authentic chicken, beef, or turkey as the top ingredient for all 3 kibbles, and there are also 3 wet Rachael Ray dog foods — some of which are featured in our Rachael Ray dog food reviews below; and
Nutrish Just 6 – Rachael Ray Just 6 recipes are limited ingredient blends that contain zero egg, dairy, potato, or beef. Both, however, contain natural ingredients as well as supplements — for nutrition without the sensitivities!
Rachael Ray dog food also includes treats (of course, she's a big fan of flavor!) and 'Soup Bones', which are actually chewy snacks for our pets.
Rachael Ray Nutrish Dog Food Recalls
Ainsworth Pet Nutrition is behind the actual production of these foods, meaning that to the best of our knowledge, there have been no Rachael Ray dog food recalls in the past 10 years. If you search for Rachael Ray pet food recalls, however, you will see that some cat foods from Ainsworth were recalled in 2015. These were due to a potential excess of Vitamin D in certain formulas which contained fish.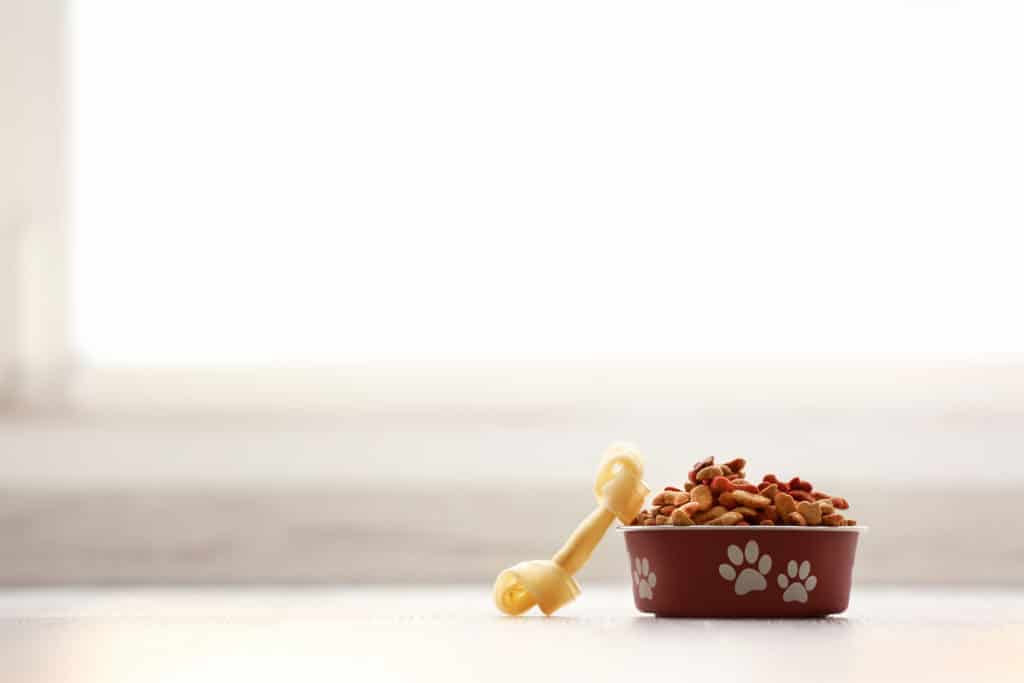 Why the Rachael Ray Puppy Food Reviews and Rachael Ray Dog Food Reviews?
Our main objective is always to save our fellow dog owners time, but that doesn't mean we review any old dog or puppy food on the market. We've looked at the ingredients, the company behind the brand, and here's why we decided some Rachael Ray Dog Food Reviews were worthwhile:
The formulas use a large proportion of wholesome, recognizable, and high-quality ingredients;
They use natural supplements, real veggies, or real fruit for vitamins and minerals;
There aren't any harmful artificial preservatives, flavors, or colors included;
There's ample choice for all doggy owners with this brand; and
In general, they meet our high standards when it comes to key criteria like protein, fat, and other 'doggy diet essentials'.
To read more about what we consider 'doggy diet essentials', check out our different pages on small, large, and giant breed dogs!
Our Rachael Ray Dog Food Reviews
Grain Free Rachael Ray Dog Food Review
Dogs and pups with a gluten intolerance have ample choice with Rachael Ray's dog food. There are nice options in the Peak range of kibbles, and we've included our Rachael Ray Zero Grain dog food reviews here, too.
Rachael Ray Nutrish PEAK Natural Grain Free Dry Dog Food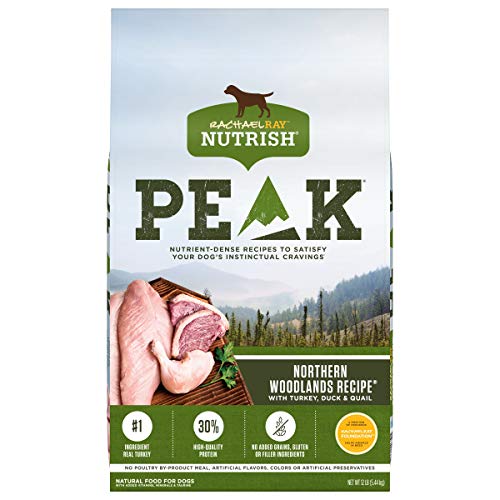 Pros
Like all Nutrish Peak recipes, this is a grain– and gluten-free formula;
Provides 30% lean, high-quality meat and non-meat protein;
US turkey is our key protein ingredient;
But there's also delicious quail, duck, fish meal, and peas for some variety and a more comprehensive range of nutrients; and
Includes natural Omega acids, from both flaxseed and chicken fat.
Cons
This blend contains some potato, making it unsuitable for dogs on a limited ingredient diet.
Our Verdict: 5/5
Considering we mostly know Rachael Ray as a human cook, it's brilliant to see that her brand of dog food is healthy and nutritious. With 30% protein and a healthy amount of glucosamine, it's suitable for all breed sizes, as well as puppies!
Rachael Ray Nutrish Zero Grain Natural Dry Dog Food
Pros
Salmon's not the only lean protein source in this recipe, which also contains Menhaden meal, turkey, and dried peas;
There are no by-products from chicken or poultry in any of the Zero Grain recipes;
All ingredients are naturally preserved, so there are no scary synthetic or chemical add-ins to worry about;
Suitable for pups and bigger grown dogs; and
It contains both DHA and ALA fatty acids for optimal functioning.
Cons
None that our well-trained eyes can spot!
Our Verdict: 5/5
As noted earlier, all the Zero Grain formulas are cooked here in the States. Apart from this and the well-rounded nutrient analysis, we like that it uses all-natural colors and flavors. We also like that the key protein is salmon, which is a rich, lean protein that's full of Omega acids.
The Rachael Ray Puppy Food Reviews
Here are our Rachael Ray puppy food reviews from the Nutrish (Originals) line of foods. One for large puppies like Golden Retrievers, Dobermans, and Labradors, and one for ALL lovely pups!
Rachael Ray Nutrish Bright Puppy Natural Dry Dog Food
Pros
No fake colors, preservatives, or artificial flavors;
With 1.2% calcium and 391k/Cal per cup, it's perfectly safe for growing giant breed puppies like Mastiffs;
The starting ingredient is real chicken meal, which means there are zero bones to worry about;
Gives puppy 28% protein; and
Provides DHA, for clever little puppies!
Cons
This recipe contains some soybean meal and corn.
Our Verdict: 4/5
Rich in Omega acids and full of protein, this recipe also includes brown rice which will aid your puppy's digestion. In case you were wondering about its vitamin content (we've always got you covered, though!), there are delicious cranberries in here, as well as healthy supplements and fish oil.
Rachael Ray Nutrish Large Breed Natural Dry Dog Food
Pros
Suitable for pups with longer development phases, and who will grow to over 150lb as adults;
Provides 400mg of glucosamine per kilogram, as well as joint- and hip-friendly glucosamine;
Includes real carrots and cranberries for vitamins and fiber;
Includes Vitamin E, zinc, and Omega acids for shiny fur and optimal skin; and
Larger kibble pieces help your large- or giant-breed pup chew carefully and avoid wolfing it down too fast!
Cons
24% protein may be a little less than some owners might prefer for a growing pup; and
Contains corn and soybean meal.
Our Verdict: 4/5
Large- and giant-breed puppy owners, particularly, should know all about the benefits of glucosamine and controlled calcium for preventing joint difficulties. This is a generous source of the former, and the latter is safely within the AAFCO's recommended calcium levels. Plus, it's full of healthy minerals and vitamins, woof!
The Rachael Ray Nutrish Wet Dog Food Reviews
We've chosen to cover a range of different flavors in these Rachael Ray Wet Dog Food Reviews, so your dog or pup can get some variety.
Rachael Ray Nutrish PEAK Natural Wet Dog Food
Pros
Naturally flavored with chicken broth as the top ingredient;
The Wetlands flavor contains 500mg/kilo glucosamine for smooth, healthy joint functioning;
All 3 recipes contain fish oil for Omega acids; and
They are incredibly convenient to take on the go, they pack nicely and are very lightweight.
Cons
All three formulas have a minimum 8% protein, which is slightly lower than the average 9% minimum that we usually find in wet dog foods; and
They are fairly small portions, at 94k/Cal per cup.
Our Verdict: 4/5
These offer balanced nutrition and are perfect for taking on walks or adventures with your pooch. Our only concern is that they are slightly small servings, so if you're going to serve them as your large dog's main meal, you'll need more than one.
Hypoallergenic Rachael Ray Nutrish Dog Food
This is the perfect place for us to review one of the Rachael Ray Just 6 dog foods, all of which are tailored for grown canines on a limited diet.
Rachael Ray Nutrish Just 6 Natural Dry Dog Food, Limited Ingredient
Pros
Lamb meal's the top meat ingredient, and it's also a healthy source of joint-protective glucosamine;
Developed for all sizes of grown-up dog, from Shih Tzu and Yorkies to Rotties and Great Danes;
No by-products are included in this limited ingredient blend, nor any fake preservatives or flavors;
Uses brown rice, a source of natural fiber which is soft on digestion; and
Includes zinc, Omega acids, and Vitamin E to protect your pooch's skin and coat.
Cons
20% protein is adequate for an adult pooch, but certain breeds may require more.
Our Verdict: 4.5/5
This is a limited, but balanced formula for canine maintenance, plus, and it gives your dog some healthy lean protein with all the amino acids for keeping him fit and healthy. All the key ingredients are recognizable and there is no soy or corn at all in here. Perfect for gluten-intolerant dogs!
FAQ
What do veterinary professionals think of Rachel Ray Nutrish?
Rachael Ray Nutrish is known to offer quality diets for our favorite furry friends. Veterinary professionals acknowledge how important it is to have limited ingredients in a dog's food when possible, and this diet does just that. Sensitive pups especially love this diet, as many options are grain free and use one main protein source. Grain free and limited ingredient options make it easy to eliminate certain ingredients from a dog's diet and hopefully remove their allergy from the equation. Though Nutrish is not considered veterinary grade food, it is one of the healthier options on the market for our beloved pups.
What vitamins are good for my puppy?
According to both the AAFCO and the American Kennel Club (AKC), your puppy should be getting a range of different vitamins in his diet. While they vary in their importance, and while pups can actually make some of these themselves, it's not a bad idea to look out for a puppy food with Vitamins A, C, D, E, and K. B Vitamins are also important, but be aware that there are quite a few different B Vitamins available, and your puppy's food may use different names to describe these.
Vitamins carry out various functions at the cellular level, and some offer additional advantages in protecting your puppy's health. As an example, healthy pups can make Vitamin C through regular metabolic processes, but when Vitamin C is in their food, it can prevent them from running out of this nutrient if they get unwell. Our best advice without knowing your dog is to choose a food that is designed for his or her particular life stage and which meets AAFCO recommendations for his size. And of course, always check with your vet if you're unsure about anything.
Is it safe to warm up the food in your Rachael Ray wet dog food reviews?
According to Rachael Ray's official Nutrish site, the answer is yes. If you want to microwave the wet food we've reviewed above, it's easy to do. Just take the foil off the packet and warm it slightly in the microwave if you're wanting to give your puppy a delicious heated meal. Just note that it's advisable to stir the food before serving it to your fluffy friend, to make sure it's at a safe temperature before they dive in!
Helpful Links
Last update on 2023-01-25 / Affiliate links / Images from Amazon Product Advertising API