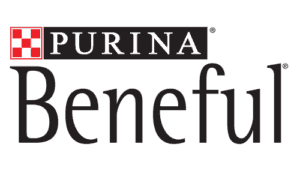 We know you're familiar with Purina — how could any owner dog not be? The company is behind ever so many popular dog foods, like Purina One, Purina Pro Plan, and Purina Beyond. The Beneful range is a diverse and quite wide range of its own that was started in 2001.From our past reviews, we've gotten to know quite a bit about how Purina food in general stacks up against other brands. But, we've never had a close-up look at just the Beneful line, and we thought it was about time. When we found out the formulas had been changed to remove sugar and cut down on fake colors, we decided that was even more reason to take a fresh look at one of Purina's lines.
So, read on to find out what we discovered and whether Purina Beneful is a good, healthy choice for your faithful friend.
Quick Review: Top-5 Dog Foods From Purina Beneful
Purina Beneful Grain-Free

Contains skin-healthy vitamin E
Totally safe for gluten-intolerant dogs
We heard reviews about how dogs love taste

Purina Beneful Healthy Puppy Food

28% protein
Includes fish oil, ready source of DHA
It is perfect for all puppies of different breeds

Purina Beneful Prepared Meals Wet

Peas and carrots add fiber and trace elements
Gives 11% protein but only 2% fat
Contains a lot of moisture

Best

Hyppoallergenic

Food

Purina Beneful Select 10

Contains sunflower oil for Omega 6
Composed of zinc and vitamin E, for skin
No potatoes, corn, soy, or by-products

Best

Superfood Blend

Food

Purina Beneful Superfood Blend

Contains liver
There's 24% protein from chicken and salmon
It is good for small, large and giant breeds
Who Is Beneful?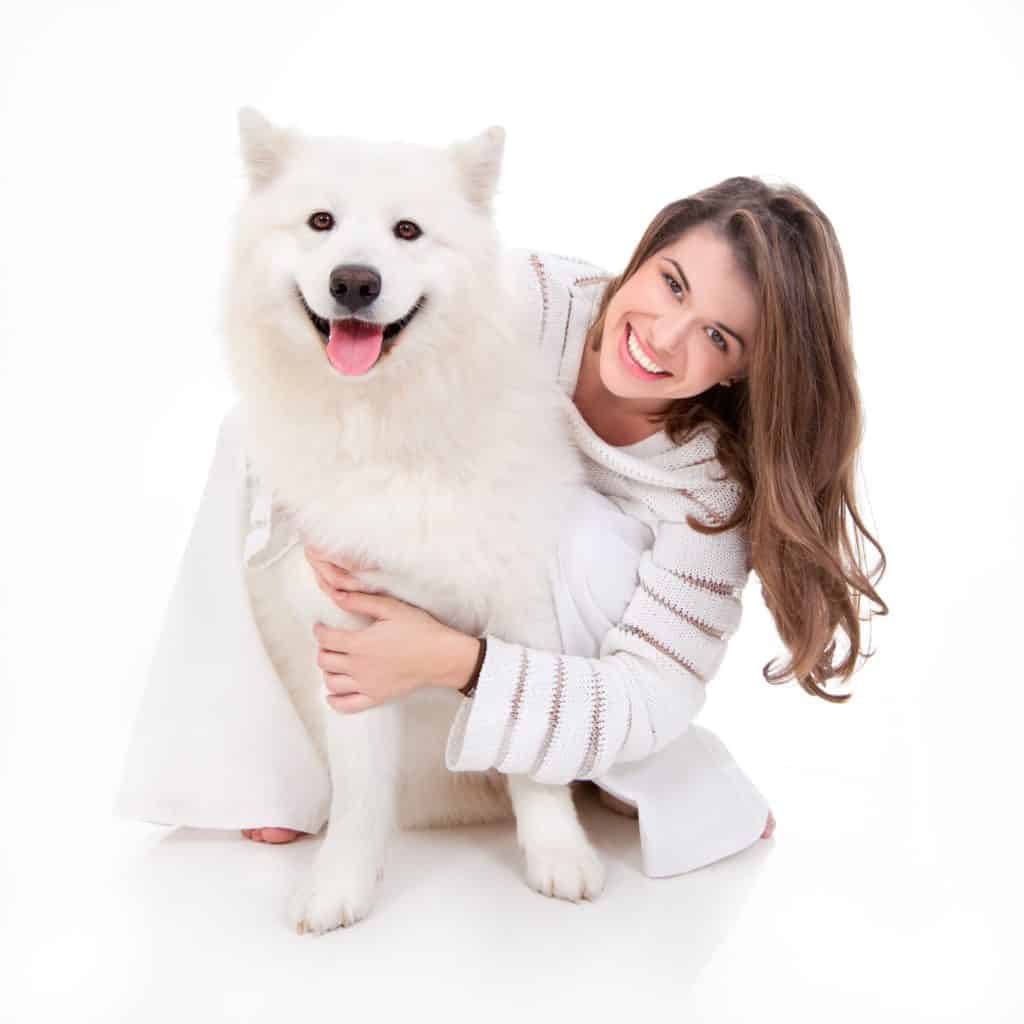 Beneful is manufactured and developed by Purina, which in turn is owned and run by the Missouri-based Nestle Purina PetCare. That means that Beneful kibble and wet foods are prepared in Purina's USA production facilities, which can be found in Iowa, Georgia, and Arizona. The company also advertises the fact that its pet foods are subject to stringent quality and safety checks, at different stages of production, which is a big tick for us owners.
Regarding the ingredients used, we can't find too much information about where they are sourced, unfortunately. What we can tell from a look at the ingredients list is that most ingredients are at least recognizable, and most feature real meat as the top protein source.
What's Special About Beneful?
Because Purina Beneful is actually a line of the Purina brand, it's not really broken down much further into different ranges. But based on what we know about doggy needs, here are the key things to look for!
Beneful Healthy Puppy is the Beneful line's only dry kibble for dogs that are still growing and developing. All the other formulas are designed for mature, fully-grown adults;
Beneful Select 10 has only ten main ingredients, the rest of the formula is made up of healthy mineral and vitamin supplements. It's a limited ingredient formula that is designed as an option for intolerant dogs, and it is the only one of this kind;
Superfood Blends feature tasty complementary ingredients that are known for being nutrient-rich. So in these carefully crafted formulas, you'll find blueberries, spinach, and things like chia seeds for antioxidants. They include both dry and wet foods;
Beneful Grain-Free is the line's signature gluten-free recipe, and it's perfect for all kinds of adult pooches — big and small. While some other products do leave out wheat, corn, or similar, this is without any grains at all;
Healthy Weight is for dieting dogs and is calorie-controlled to help them stay in shape. It contains 10% less calories than the other Beneful formulas (broadly);
Playful Life provides more protein than other blends, and it's formulated so that active dogs can keep up the hard work; and
Incredibites are two kibbles for smaller breed dogs. They have more manageable pieces for picking up and chewing, with a higher amount of calories to keep the little guys going between meals!
In every wet or dry food, there will always be genuine salmon, chicken, or beef as the top ingredient. Most also include one or two dried veggies for vitamins, but all of them are balanced and complete, with supplements for extra health!
Beneful Dog Food Recalls
There has been one past Beneful dog food recall, and it occurred in 2016. During March of that year, some wet foods: Beneful Chopped Blends and Beneful Prepared Meals were voluntarily taken off the shelves due to having insufficient minerals and vitamins. Only products with specific best-before dates in 2019 were removed.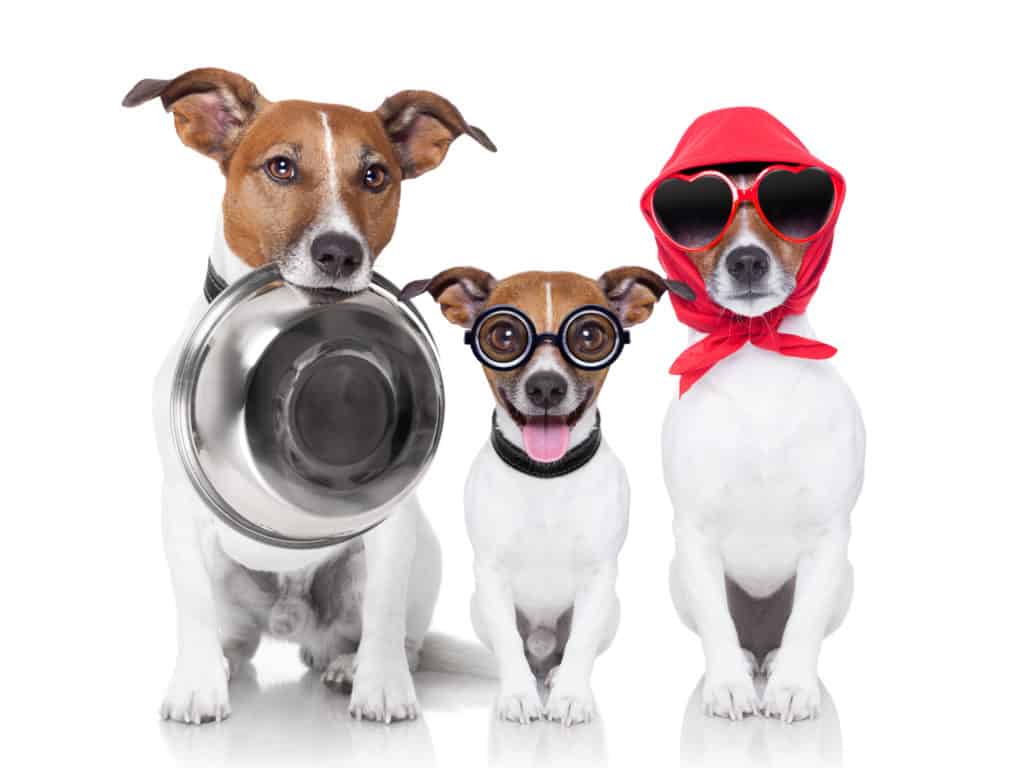 Why the Beneful Puppy Food Reviews and Beneful Dog Food Reviews?
You ask, we deliver! That is, we've noticed a growing interest in the Purina Beneful line of foods. So, we decided to check it out. And here are the things we like:
All Beneful food is made in the USA;
Purina conducts 30,000 checks each day, which suggests that safety and quality are kept at a supreme level;
Lots of the different kibbles have real meat as the #1 ingredient, so it's possible to choose between lamb, chicken, and beef even if you're after a specific 'type' of food (weight management, puppy, etc.);
The wet recipes offer considerably more than a lot of other brands in the way of texture and real vegetable content; and
Purina, of course, is an established brand, which meets and adheres to AAFCO, USDA, and FDA standards.
Our Purina Beneful Dog Food Reviews
The Grain Free Beneful Dog Food Reviews
There's only one official grain-free product in the Beneful line, and it's only for grown dogs. But here's hoping there are going to be some more soon!
Purina Beneful Grain-Free Adult Dry Dog Food
Pros
Includes real dried pumpkin, delicious spinach, and blueberries, all good sources of essential vitamins;
Developed for dogs of all different sizes, you can feed this to your Daschund, Chihuahua, Husky, Mastiff, or St Bernard;
Contains skin-healthy vitamin E;
Totally safe for gluten-intolerant dogs; and
We've heard good things from owners about how dogs love the taste!
Cons
Nope, this is a nice and healthy recipe for all grown dogs.
Our Verdict: 5/5
This is the only grain-free Beneful recipe so far, although we have our fingers crossed that there will be more in the near future. According to the formula, there are 23 different minerals and vitamins in each serve, for total nutrition. Pawsome!
The Beneful Puppy Food Reviews
Purina Beneful Healthy Puppy Dry Dog Food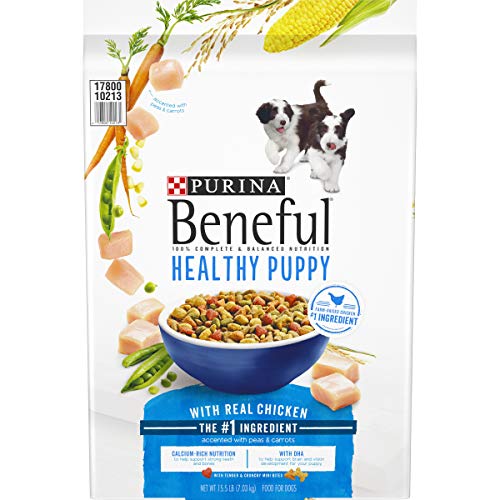 Pros
28% protein;
Includes fish oil, a ready source of DHA that will help keep pup's brain and eyes in top form;
A healthy amount of 1.1% calcium, balanced appropriately with phosphorus for bone health and development; and
It's perfect for all different puppy breeds, at 353 k/Cal per cup.
Cons
Contains by-products that are from chicken; and
Contains corn, corn gluten, wheat, and soy meal.
Our Verdict: 3.5/5
Unfortunately, there is some meal from by-products in here, as well as a fair amount of gluten-rich carbs. On the upside, you'll find this recipe offers a high amount of healthy protein from the real chicken content, and that's complemented nicely with dried veggies.
The Wet Beneful Dog Food Reviews
In the Beneful line of Purina foods, you've probably noticed there are two quite different-looking wet foods—Chopped Blends, and Prepared Meals. There are also Superfood blends in wet versions.
Purina Beneful Chopped Blends Adult Wet Dog Food
Pros
You can even see the veggies in here — carrots, spinach, and dried tomato;
There are real meat chunks too, to make things a little more exciting at mealtimes!
It's not designed like most other loaf- or can-type foods, so it gives your dog quite a bit more protein at 12%.
Cons
Includes the ambiguous 'meat by-products'; and
Wheat gluten is listed before lamb or liver in the ingredients.
Our Verdict: 3.5/5
If your grown dog is used to kibble, this Chopped Blend is probably going to be a super welcome mix of new, fun textures. It's got delicious Vitamins C, A, K, and more from real veg, and probably best of all, it fits nicely in your backpack. So you and your best pal can take it on the road!
Purina Beneful Prepared Meals Adult Wet Dog Food
Pros
Peas and carrots add wholesome fiber and micronutrients, helping your dog have a well-rounded diet!
Gives 11% protein but only 2% fat;
Includes lots of moisture, making it an ideal choice for dogs which aren't inclined to drink water; and
Supplemented with minerals and vitamins like iron, copper, potassium, thiamine, and folic acid.
Cons
Contains by-products from animal meat; and
Includes modified maize starch.
Our Verdict: 3.5/5
Once again, this is so cleverly packaged for bringing on little trips out with your pooch. It's balanced and complete as per AAFCO standards and will give your best friend around 75% of a cup of dry kibble per packet.
Hypoallergenic Beneful Dog Food
The Select 10 option has been formulated especially for dogs who are avoiding specific ingredients. It is a limited ingredient, rather than a hydrolyzed, formula and sounds appetizing with delicious beef!
Purina Beneful Select 10 Adult Dry Dog Food
Pros
24% protein, which is a healthy figure for all different doggy breeds;
Contains sunflower oil for Omega 6;
There is both zinc and Vitamin E in here, these work to keep your dog's skin healthy and soft;
No potatoes, corn, soy, or by-products; and
Includes supplements for all the essential minerals and vitamins that your best friend needs!
Cons
This isn't 100% grain-free, and there is gluten in this blend from barley.
Our Verdict: 4/5
All in all, this is a healthy limited formula for adult pooches who can't tolerate potato or wheat — just be aware that there's chicken in here and some gluten! Our Beneful dog food rating for this recipe is 4 stars
Beneful Superfood Blend Review
The Superfood blend includes both wet and dry foods, as well as deliciously nutrient-dense ingredients such as chia seeds and cranberries. Perfect for giving your fluffy pal a little extra boost of antioxidants!
Purina Beneful Superfood Blend Adult Dog Food
Pros
Includes vitamins and fiber from kale and cranberries;
It also has liver, which provides even more ample minerals and vitamins for doggy functioning;
There's 24% protein from chicken and salmon;
From chicken meal, your dog will also get glucosamine that helps to keep his hips and joints healthy; and
It's good for small, large, and giant breeds, and even dogs over 100 pounds will get a complete range of nutrients.
Cons
Contains meal from soybeans.
Our Verdict: 4.5/5
Thanks to the salmon in this recipe, your best friend will also be getting Omega acids to keep his fur in beautiful, smooth, and glossy condition. And because it includes liver, he'll also have a healthy dose of minerals and vitamins. Delicious!
FAQ
What do veterinary professionals think of Purina Beneful?
Purina Beneful is considered a decent store bought food option for your new furry friend. With a specific diet for growing puppies, Beneful gives your growing canine everything they need to grow strong and healthy bones! One of the main reasons that veterinary professionals support this diet is due to the lean protein source and added fish oil in the ingredients. Both of these ingredients together ensure healthy bone growth, healthy skin, as well as immune support to help them stay on top of their health as they grow.
What are 'natural preservatives' in puppy food?
Natural preservatives are added to kibble so that the ingredients used will remain safe to eat and will not expire too quickly. This is important because puppy food contains meat (and other) ingredients that can make our pets sick when exposed to bacteria. Natural preservatives are not synthesized in a lab or a factory like artificial chemicals; they occur naturally in the environment either organically or inorganically.
Common natural preservatives include:
Mixed tocopherols (also Vitamin E);
Ascorbic acid (also Vitamin C); and
Rosemary oil or rosemary extract.
These don't always keep your pup's food fresh for as long as artificial preservatives might, but stick to the best-before date and you are unlikely to be putting that pup in any danger!
I have a pup who runs away a lot, what shall I do? Please help!
There are a few things that you can do to prevent your pup from wandering too far. First, however, it's normal for puppies to be curious and adventurous, so it's best to keep them on a leash in places where they might be at risk from traffic, people, or other dogs. Second, you might want to think about getting your puppy a GPS collar or similar. Lots of these are very simple to attach to your pup's existing collar, while some are specialized collars that come with a built-in GPS tracker. Used correctly, a GPS device can help you keep tabs on where your dog is if he does manage to stray outside of your vision. You can usually use them to locate and track down your dog. Check out our page on GPS dog collars here!
Helpful Links
Last update on 2022-05-24 / Affiliate links / Images from Amazon Product Advertising API